It takes care of curly hair and gives shape to curly styles: NO. 310 CURL DESIGNER, DEPOT® THE MALE TOOLS &CO. is your perfect product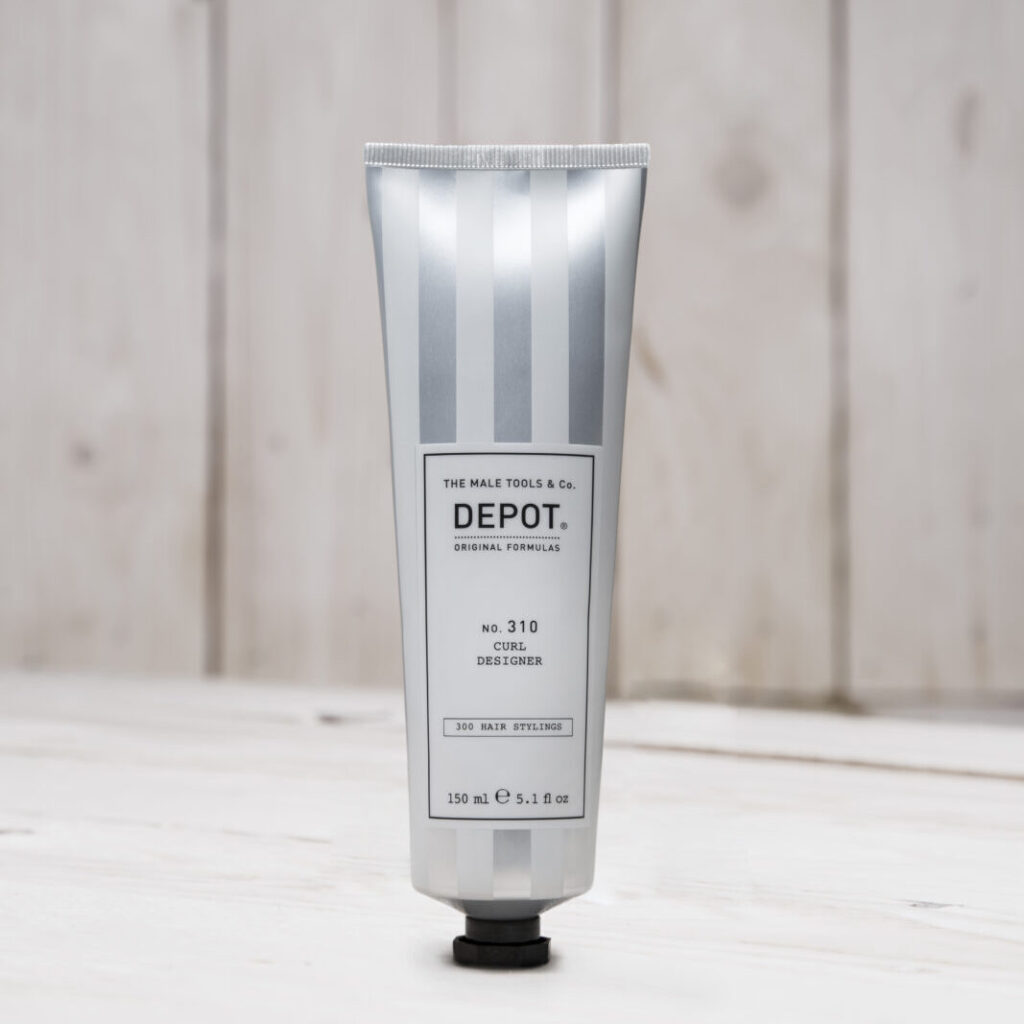 Curly hair, burden or delight? Curly hair can ooze charm, can be seen as a personality trait and a sign of being a free spirit. But admittedly, in everyday life, curly hair is difficult to manage, especially if patience is lacking. To ease styling and give shape to masses of curly hair, it's important to choose the right products. We present the styling cream by DEPOT® THE MALE TOOLS & CO., with medium hold, that counteracts frizz.
Identikit
Name: NO. 310 CURL DESIGNER, DEPOT THE MALE TOOLS &CO.
Ingredients: anti-static fixative polymers – these form a thin, flexible film around the hair; a botanical complex containing 9 plant extracts; antioxidant black tea extract, aloe vera juice that is soothing and regenerating, glycerine with a hydrating effect; a UV filter – protects hair from the fading and dehydrating effects of the sun.  
Use: work the product between the hands and apply to damp hair. Distribute strand by strand to obtain the desired style. With medium and flexible hold.
Loved because: it's a styling product that gives shape and control to curly hair, taking care of hair with beneficial properties from plant extracts whilst maintaining the hair's hydration, which is fundamental for soft, bouncy curls. Furthermore, it counteracts frizz and gives shine to the hair.
Facts on creams for curly hair: in Ancient Greece, beards and hair were inspired by heroes such as Achilles, Menelaus and Paris, described by Homer as being men of pleasant appearance with thick curly hair. Curly hairstyles were well-kept and tidy, and considered necessary to distinguish oneself from the barbarians of the north, who wore short, unkempt hair. For this reason, many historians have stated that this was the time that curly hair styles were invented, as well as a sort of metal curling wand combined with lotions or balms to soften the hair to make it more manageable, made with beeswax, flowers and oils.
Associated products: the key to taking care of curly hair is hydration, which must be considered in every step, starting from the shampoo, which must have a delicate action. NO.103 HYDRATING SHAMPOO DEPOT® THE MALE TOOLS & CO. leaves hair soft and conditioned with its balanced blend of innovative cleansing agents.