Once, there was gel. This could be the beginning of the story that started off the rapid ascension of waxes, becoming the most-loved styling products.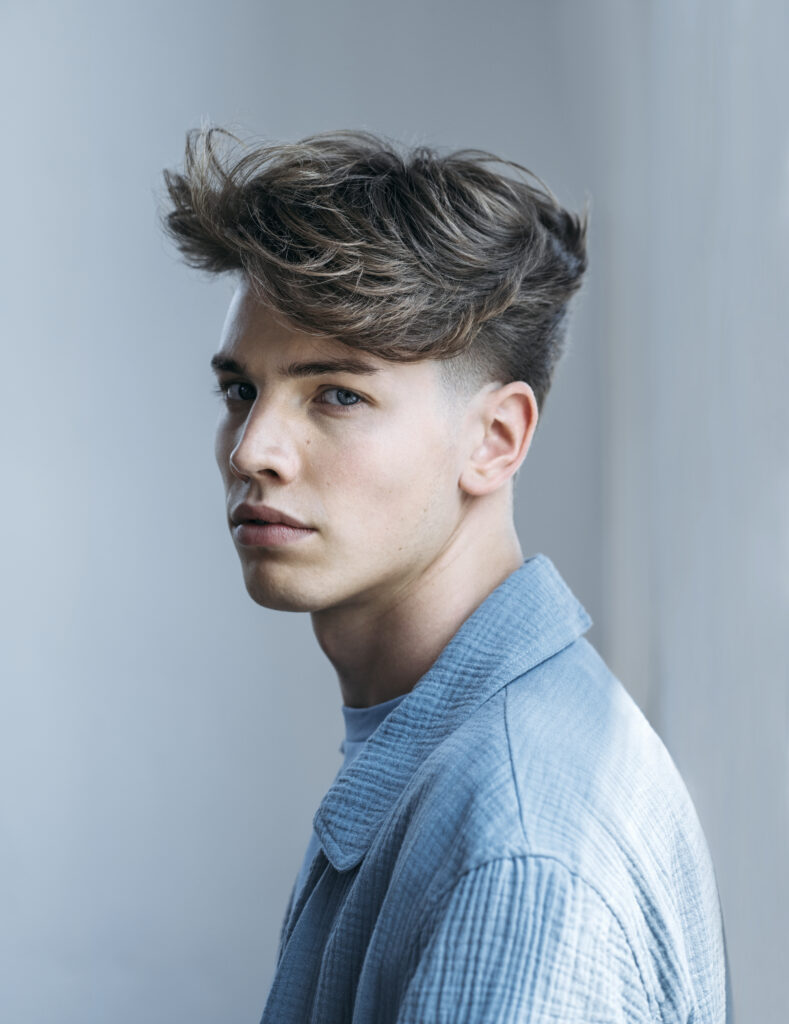 There's a first time for everything, and DEPOT® The Male Tools & Co. is launching its first shiny wax to create unique wet hairlooks. NO. 314 SHINY HAIR WAX is a next-generation wax for people who love wet hairstyles and want to have a more refined look.
In recent years, many men have put away hair gels, replacing them with waxes, dense and solid products made with a natural ingredient, wax, which gives extraordinary shape and structure to the hair.
Next-generation waxes are easy to use and multi-tasking, because they are capable of conditioning the hair, whilst giving volume, shine, structure, density and consistency to the hair. A real "all-in-one" beauty secret.
Wax identikit: how many waxes are there?
Hair wax is available in a wide range of varieties, created to respond to the different demands of each hair type. The main types of hair wax are:
-wet, to give a wet look; -matte, for a matte finish; -bed hair, to create unfussy, messy looks; -shine, the new shiny trend; -strong and extra strong, for hair that's hard to manage and needs strong products.
The consistency of these waxes is also different: there are compact waxes, greasy waxes, fibrous waxes, soft water-based waxes, malleable waxes, or grainy waxes, as these contain clay.
Which is right for you?
Naturally, the choice of wax depends on hair type. Weak, dry hair, dandruff, greasy scalp, thinning hair, fine hair, short, medium or long hair; these are all factors that must be kept in mind. That's why it's always best to get some sound advice from a hairstylist who will know which kind of wax is best for your hair type and the look you want to achieve. For example: -I want a casual hairstyle with a matte finish, without shine; -I want a sculpted look, with structure inspired by classic looks, such as the Pompadour or Slick Back; -I want shiny hair for a radiant look; -I want to give body and volume to my hair, shaping it as if it were fabric. How long your style lasts is another important element: waxes with soft hold are ideal for more natural looks that need movement, whereas strong hold waxes give consistency and control, keeping the style in place all day long.
Yes wax, no wax.
Whatever the style you had in mind, quality is an indispensable ingredient for any hair wax. Cheap waxes are often too greasy and sometimes it can take two shampoos to remove them from the hair. It's also important to check whether there are any harsh chemicals or alcohol-based ingredients in them which could trigger allergic reactions or damage the hair's structure over time. All these waxes are a big no-no.
There are professional grade waxes on the market that keep hair in place but are also enriched with natural ingredients (such as coconut oil or sunflower oil) which contribute to hydrating and protecting hair with an efficient nourishing action on the hair follicle. These waxes are a solid YES!
How to shape your hair with wax
A lot is said about how to shape hair with waxes, so we want to give this some clarity and get rid of some clichés which do no good to our hair's appearance or health. Here's a short but sweet practical guide, the best tips for hair styling using waxes:
use wax on dry hair, always rub it between the hands first, apply the right amount without going overboard (the best barbers say that a 1 cent coin is the perfect amount for short or medium-length hair), distribute from roots to ends, working the hair gently to get the shape you want. The more you work the hair, the more confident you will feel in shaping strands, waves, curls, and quiffs.
The good thing about waxes it that you can always re-shape the hair, creating new looks, and change your image according to your daily inspiration.