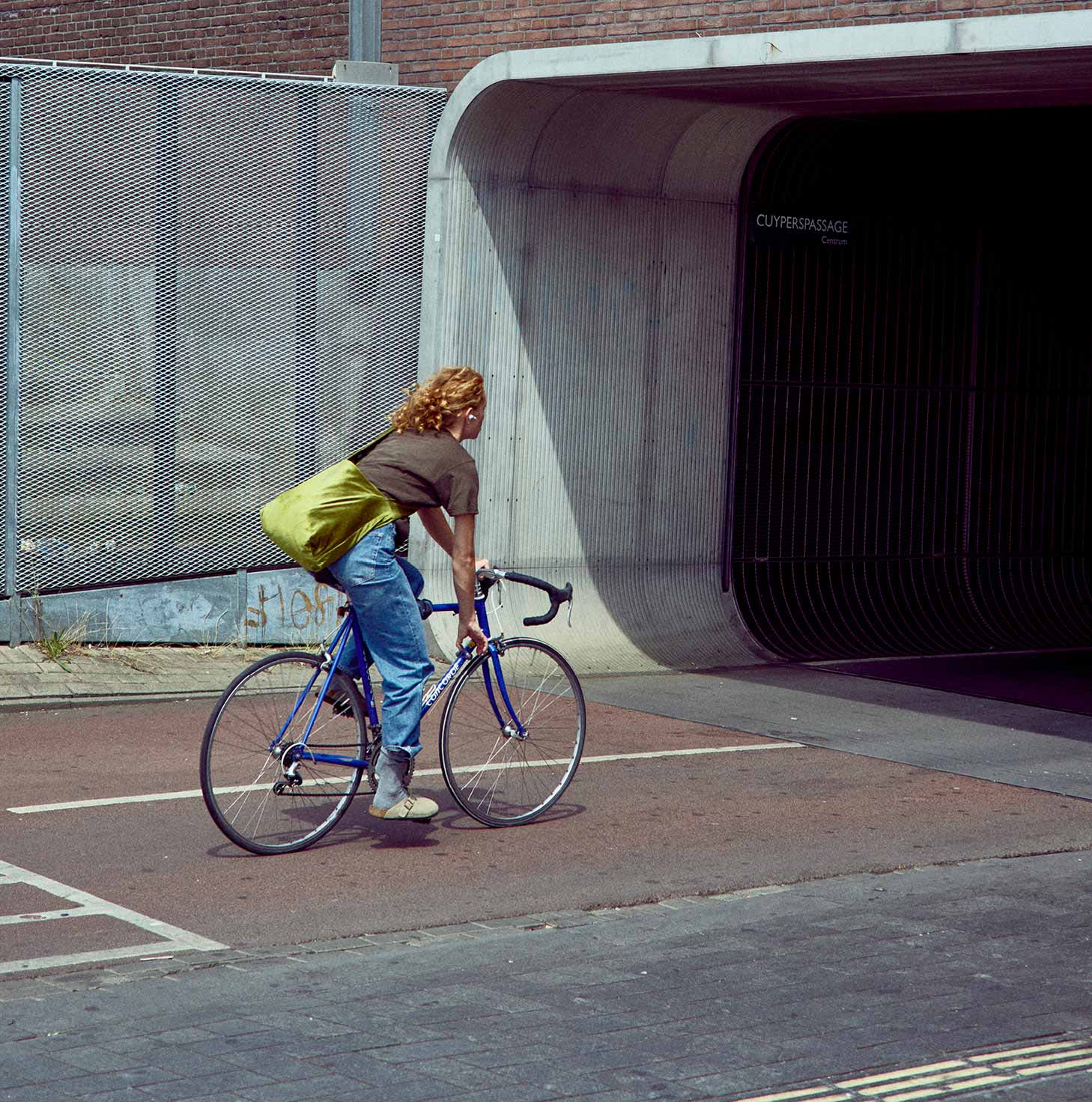 barbers' stories
With BARBERS' STORIES we want to celebrate our heroes.
Men who are visionaries, artists, barbers who have revolutionised an ancient craft. A small European tour, north to south, meeting them on the way so that we can tell you their stories.
The journey begins.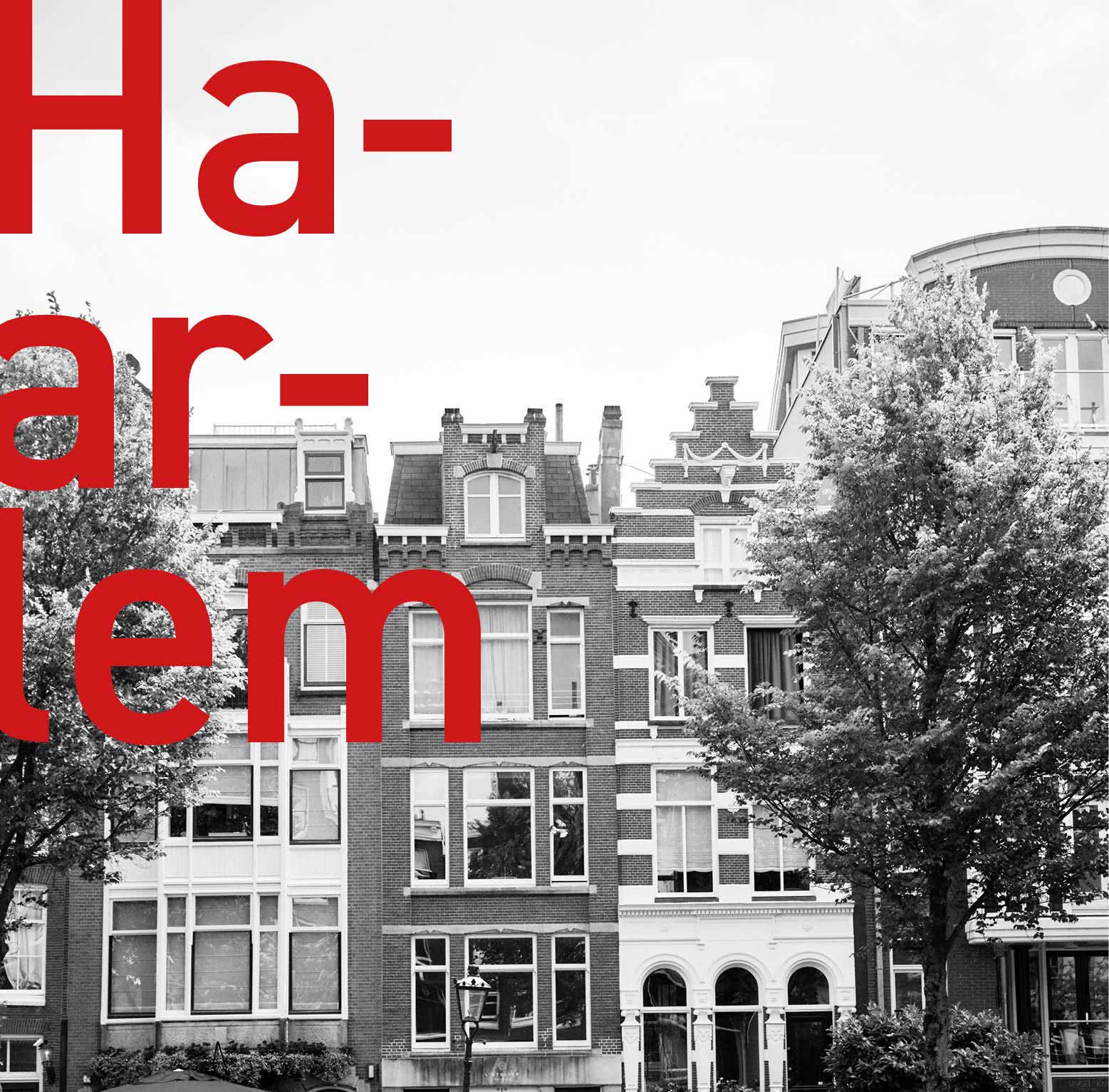 Haarlem is the quintessence of the Dutch city, located in the heart of the Dutch countryside: cobblestone streets, ancient canals, historic buildings, great churches, cosy cafes, craft breweries, hidden courtyards.
A world apart from the capital, where the aristocratic grandeur and Enlightenment heritage remain untouched, with its enthusiasm for knowledge.
But Haarlem also owns a "pop" side. Considered the best shopping destination in the Netherlands, it blends major brands and concept stores, independent labels, old-school and truly special barbershops, all waiting to be explored.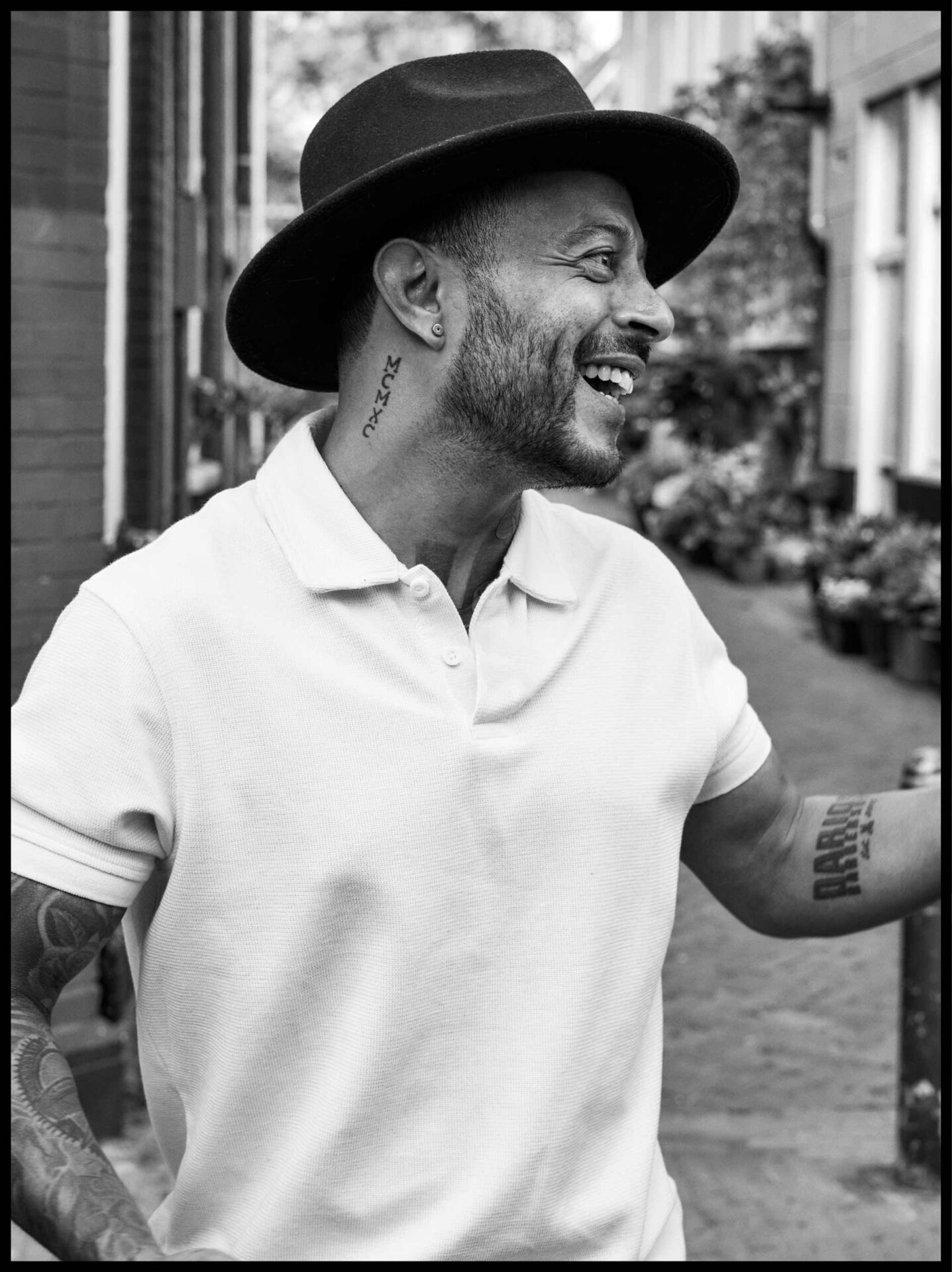 [ BARBER ]
Dario J. Braun
Dario J. Braun is young, but he already has a wealth of experience under his belt, having started his career as a hairdresser at the age of 18 and having a clear vision of the magnitude of his dream from the very beginning: to do things on a grand scale.
Dario's barbershop is not only the largest in the city, but also one of the first in Haarlem, opened in 2015, following specialised barber training, achieved when the phenomenon of cosmetics and services dedicated to men was still emerging.
Now, Dario, along with his team, has created a place that exudes creativity from every corner, without ever compromising on the extremely high quality of service.
We met him to listen to his story.
ONE THING, ITS OPPOSITE, AND EVERYTHING IN BETWEEN.
His clients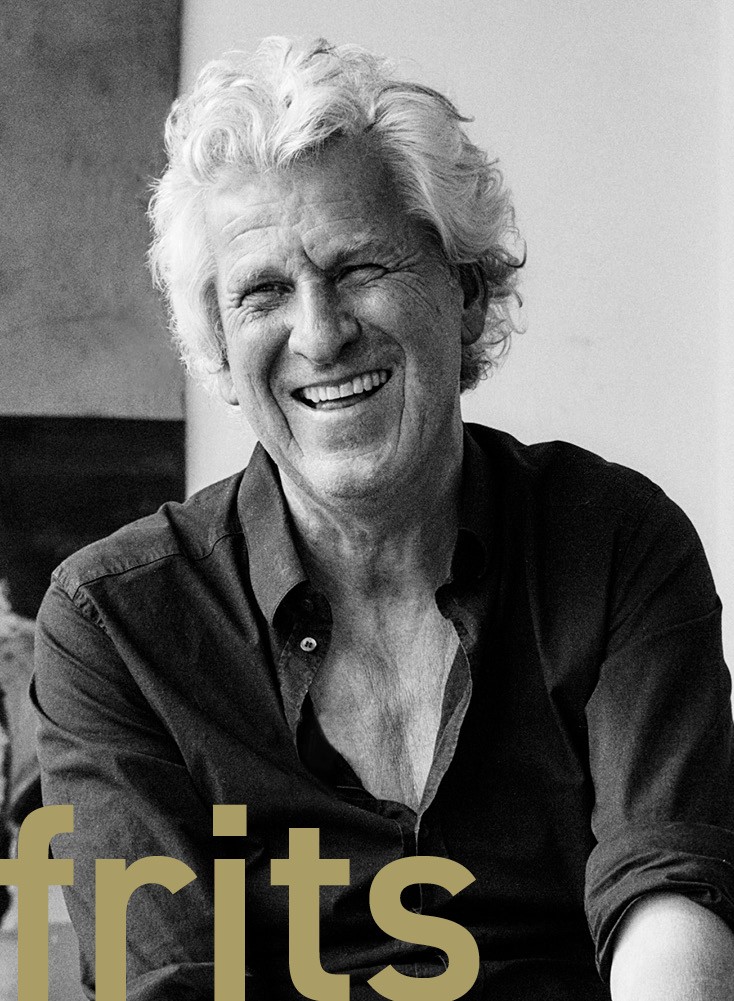 BEAUTY, TO ME, IS EVERYWHERE. ㅤㅤㅤ WHAT ONE DOES WITH BEAUTY IS THE NEXT STEP.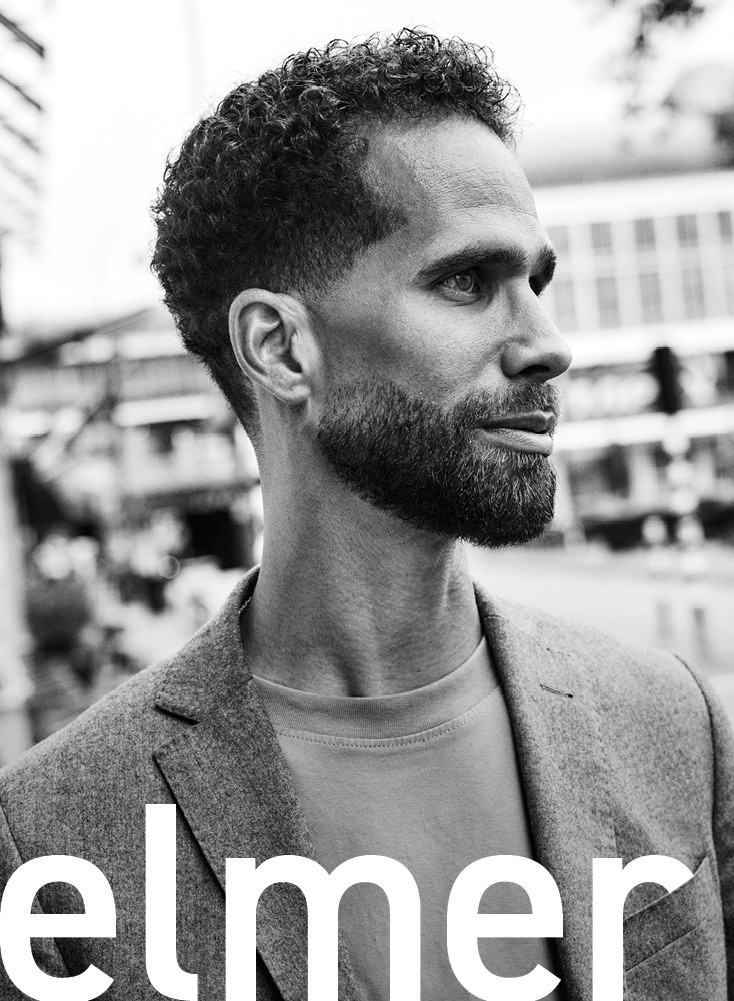 DIVERSITY IS THE FOUNDATION OF LIFE; WE SHOULD SEEK IT MUCH MORE INSTEAD OF SEEKING SIMILARITY.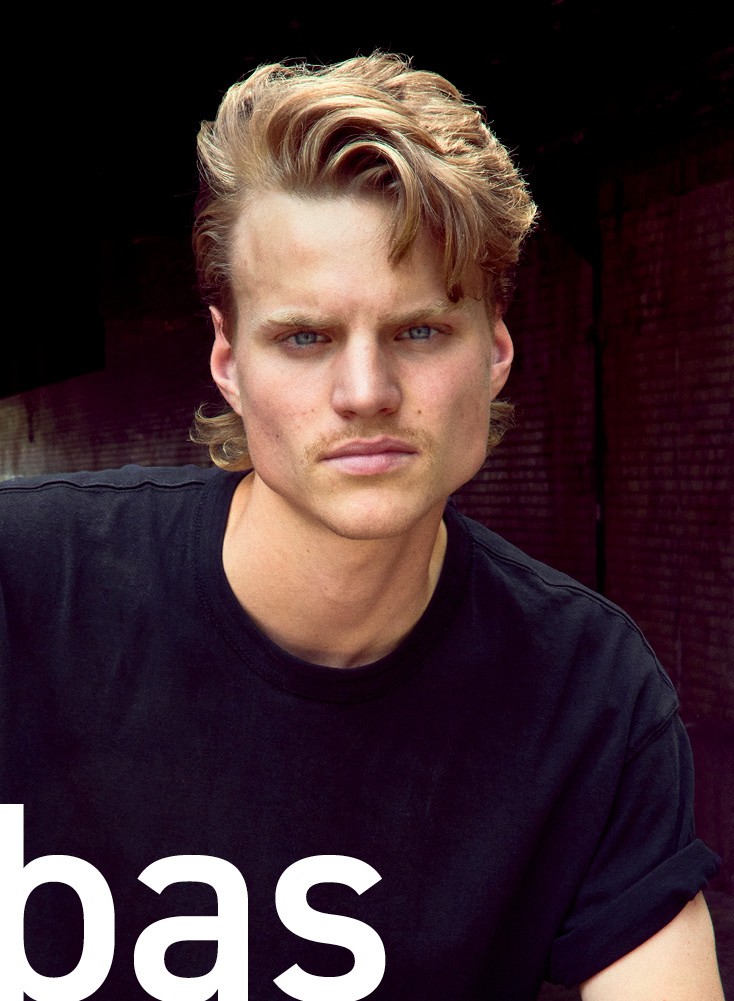 A BIT OF A REBEL... ㅤㅤ LIKE MY QUIFF.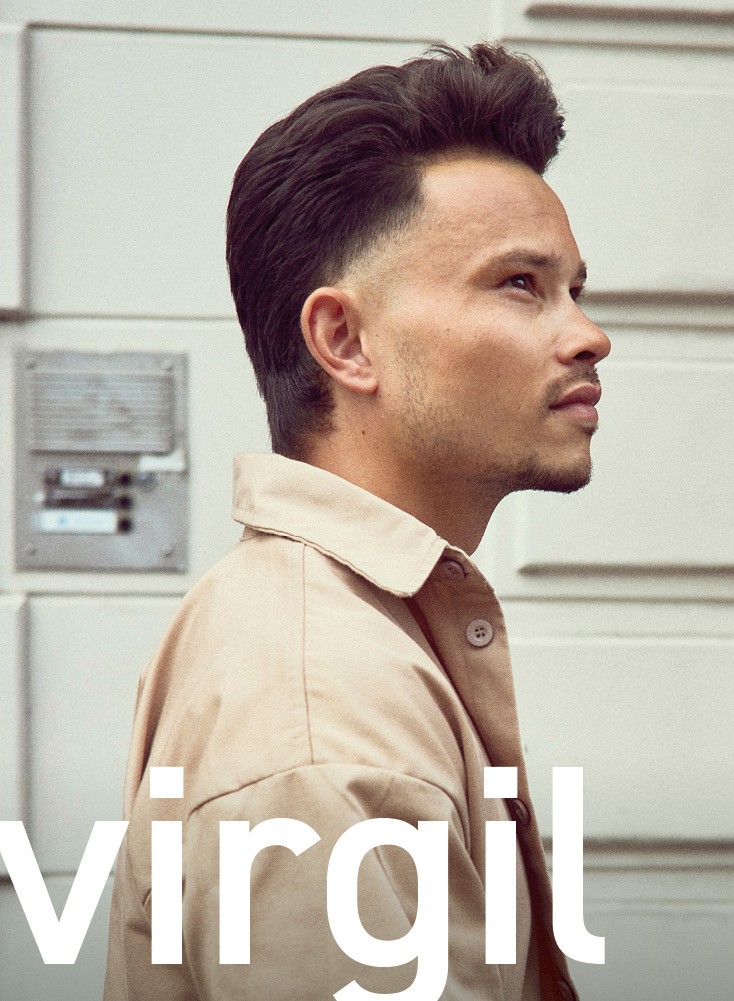 [ PROFESSION ]
PERSONAL TRAINER
I HAVE A VERY UNIQUE BEAUTY CONSULTANT, MY GIRLFRIEND.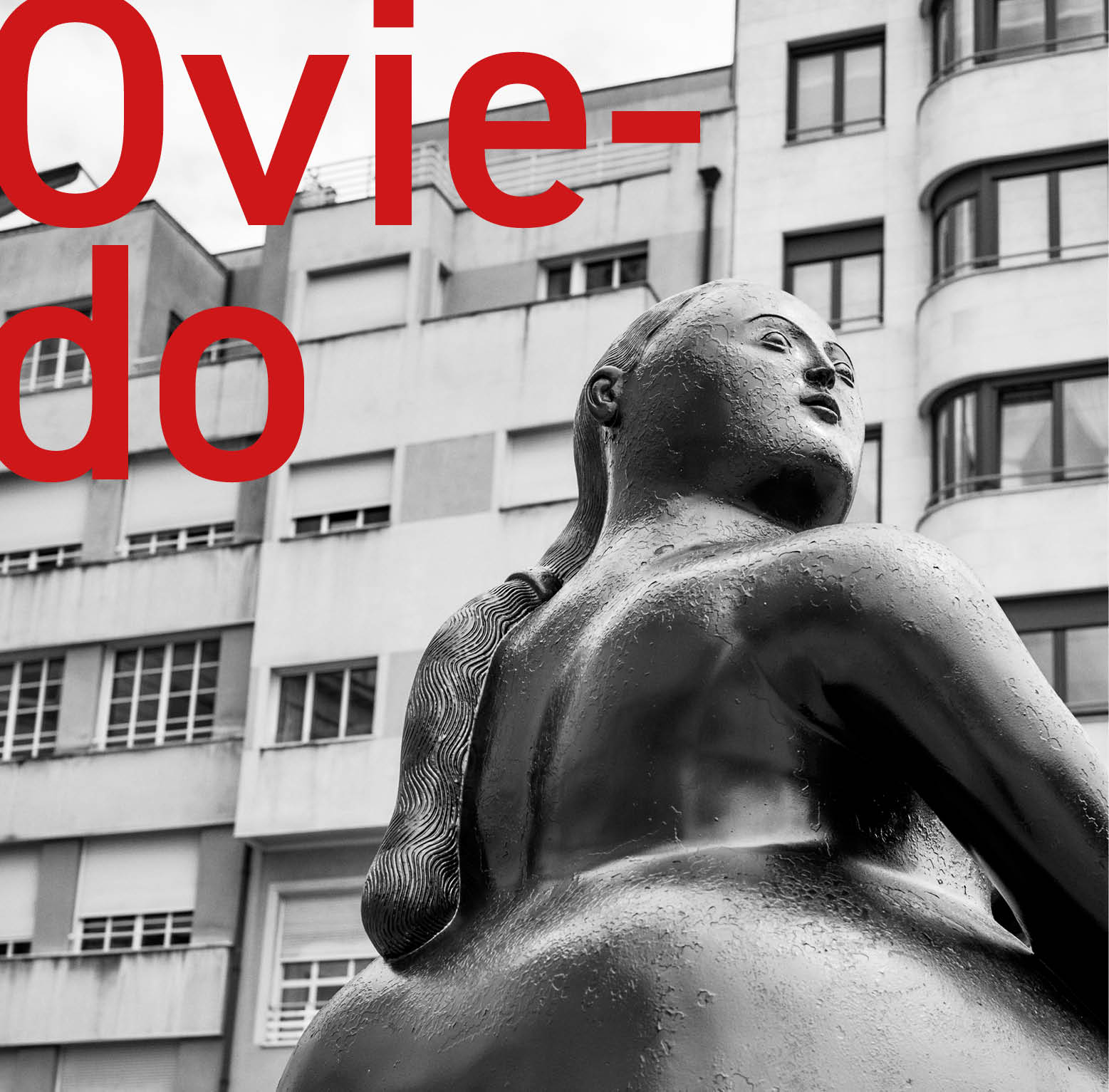 The capital of Asturias, Oviedo has an unmistakable appearance, thanks to its splendid cathedral and the starting point of the 14-stage pilgrimage route to Santiago.
Animated by a lively student population, it is the hub of textiles, food, metal goods, and firearms as well as having a renowned culinary scene.
For those who desire a tranquil lifestyle, Oviedo is an ideal destination, therefore perfect for the timing that a serious grooming routine demands.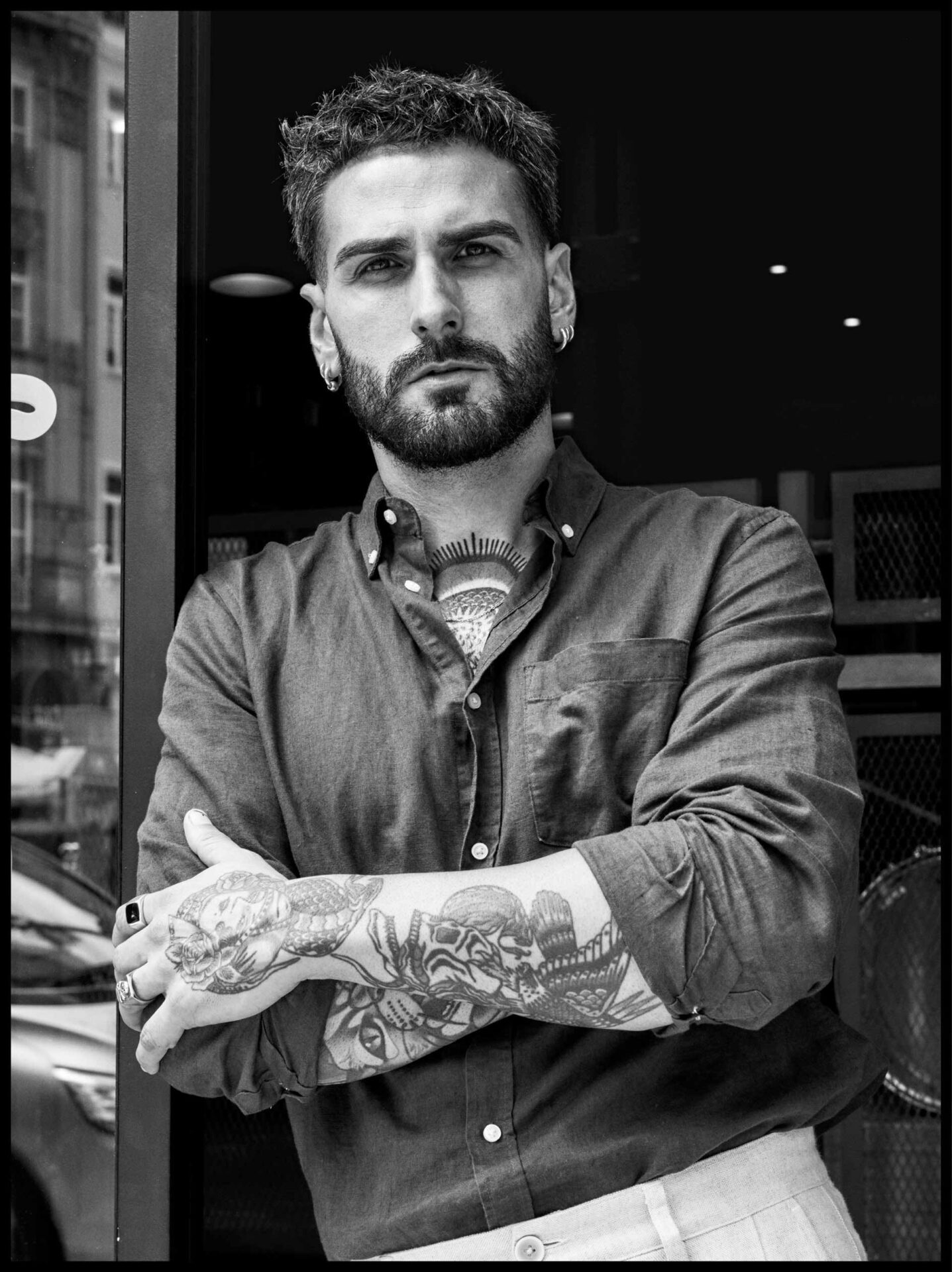 [ BARBER ]
DIEGO CHAMORRO
With his gentle and understated manner, one might not realise that Diego has already collected illustrious clients, such as Oscar-winning filmmaker Martin Scorsese, director of films like Taxi Driver and Gangs of New York, when he visited Oviedo in 2018 to receive the "Princesa de Asturias de Las Artes" Award.
Or that it was Diego who was called directly by Barça (Barcelona Football Club) to fix the mess the players had made that one time when, in Oviedo to play against Sporting Gijón, they cut each other's hair and then refused to take the field because they were too embarrassed.

We met Diego in his barbershop.
SLOW BARBERING.
His clients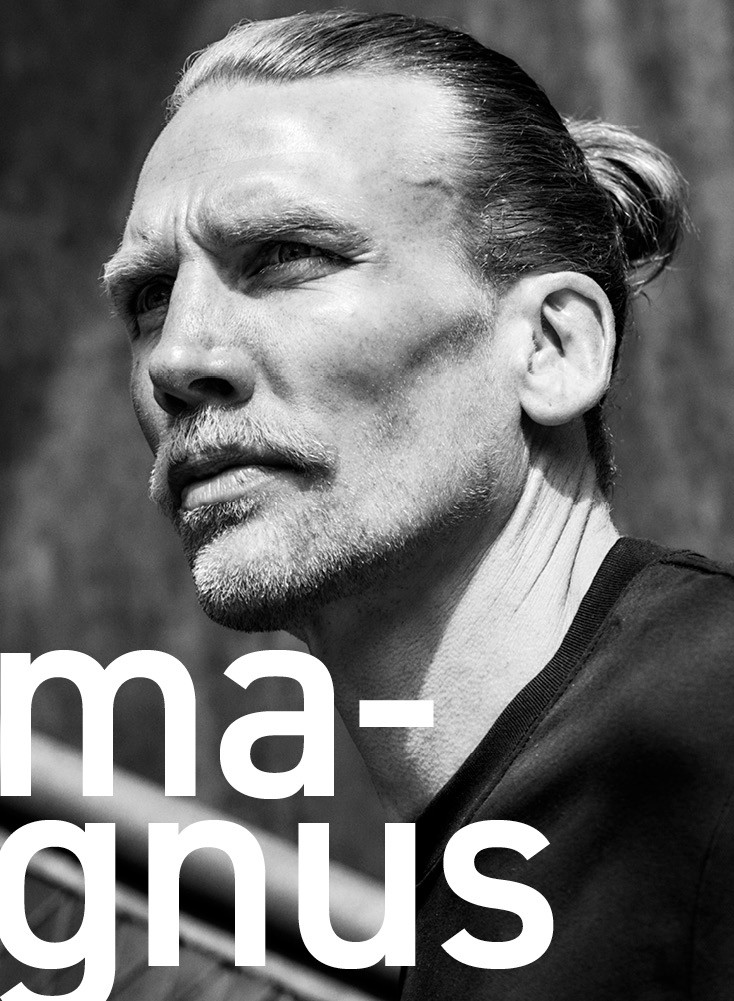 [ PROFESSION ]
RUGBY PLAYER
BEAUTY, TO ME, ㅤㅤㅤㅤ IS HONESTY.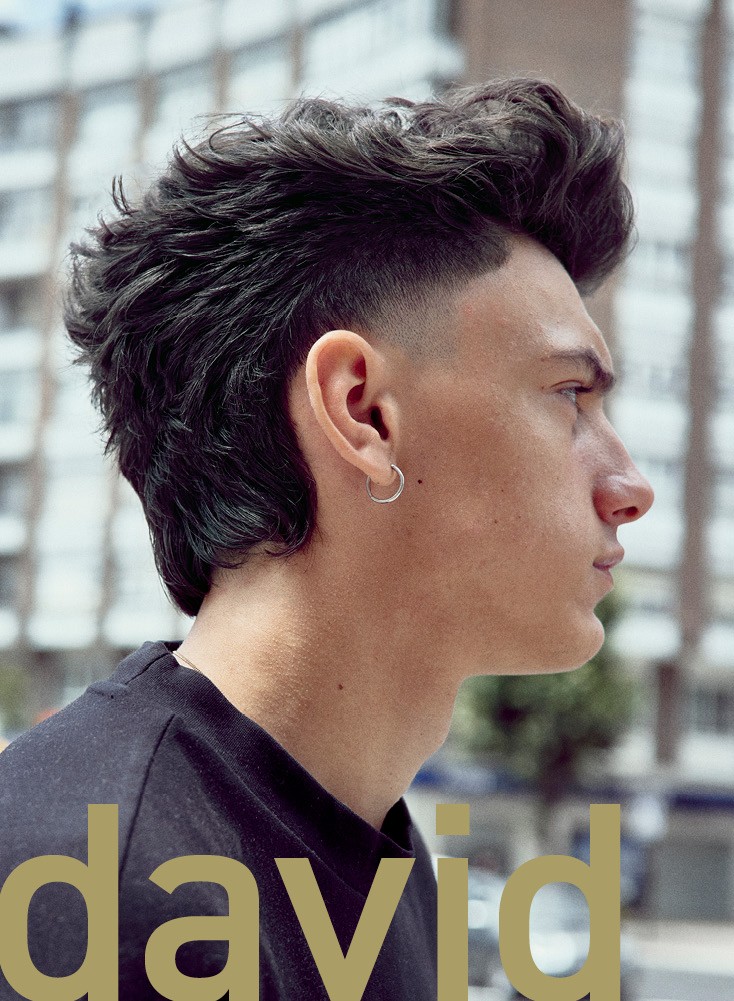 WELL-GROOMED HAIR IS ㅤㅤㅤㅤㅤ IMPORTANT, BUT ALWAYS GO FOR A NATURAL LOOK.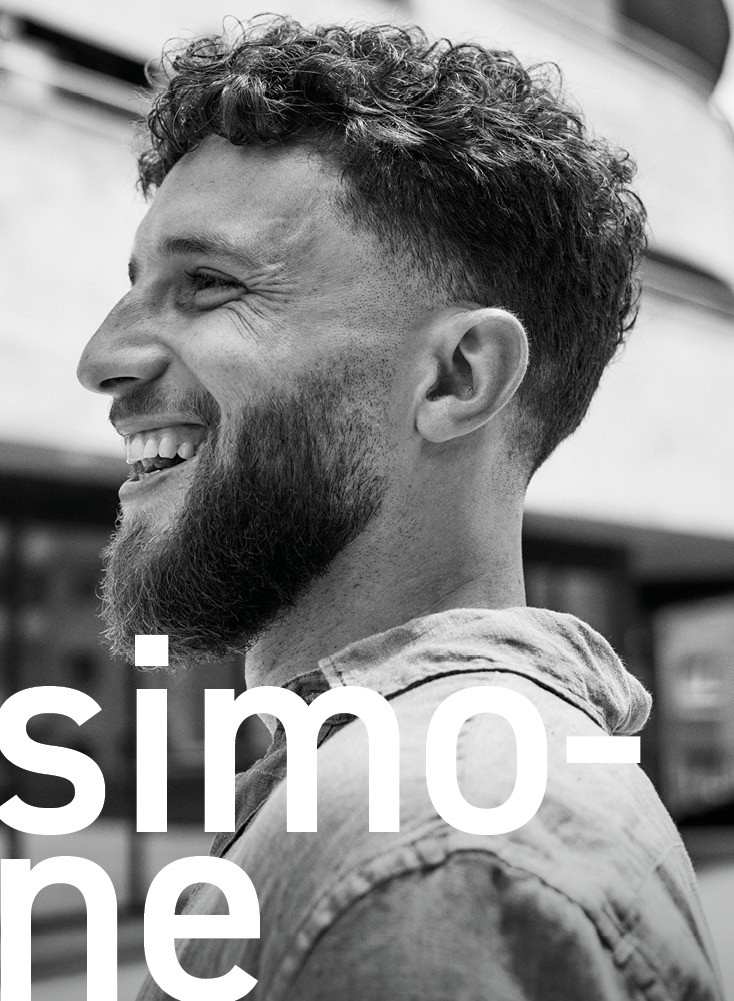 KNOW WHAT I MEAN? ㅤㅤㅤ BEARD AND HAIR, THE COMPLETE ㅤㅤㅤ BARBER SERVICE.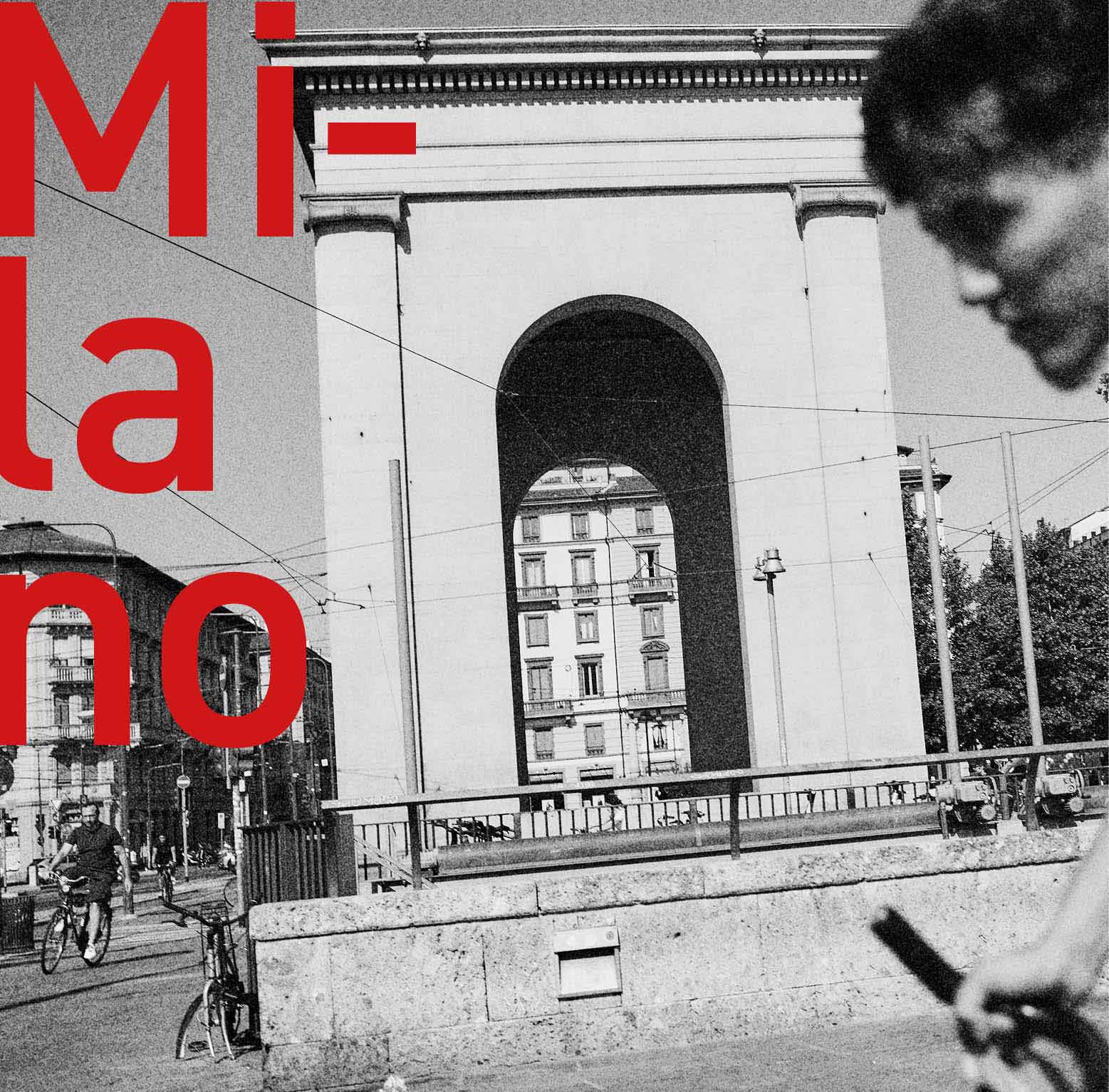 The engine of the Italian economy, home to the stock exchange, the global capital of fashion and design, an international metropolis, but also a hub for European cultural avant-gardes and a place with a cult of both work and happy hours / clubbing.
Grey and colourful, eccentric and reserved, a metropolis but also a village, Milan hides intriguing contrasts and surprises, like an unexpected spirit of community and solidarity. Here, you can find at least a couple of barbershops with over a century of history, preserving one of the reasons they originated in the ancient Mediterranean area: to be a special meeting place – welcoming and reserved at the same time.

In a city like this, a DEPOT CONCEPT STORE is essential.
[ BARBER ]
LUCA MALNATI
Behind this extraordinary concept store is the multidisciplinary DEPOT team, consisting of marketing experts, barbers and trainers. Luca Malnati stands out among the trainers, a young barber with contagious enthusiasm and a special talent for relationships.
It's also thanks to him that "DEPOT® BARBER & Co." was first created. After contributing to the success of the Milanese barbershop, by managing it for a while, Luca is now entirely dedicated to the role of international DEPOT educator.

What's his story? Read on.
ELEGANCE AND MORE: THE ALLURE OF CONTRAST.
His clients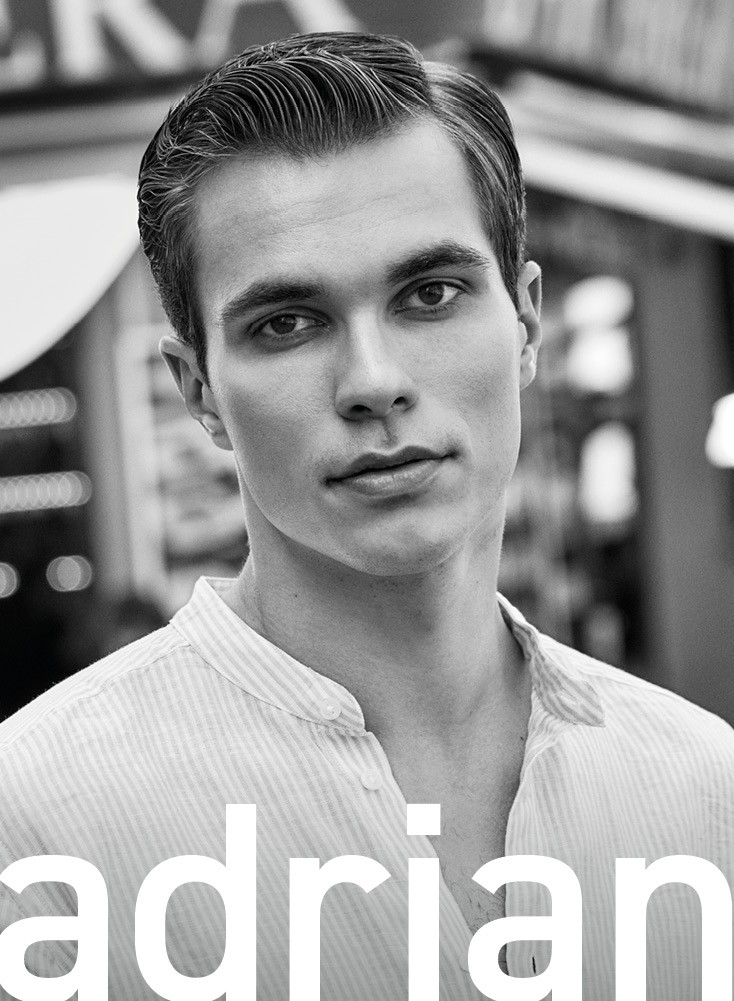 I LOVE GOING ㅤㅤㅤㅤㅤ TO MY BARBER'S.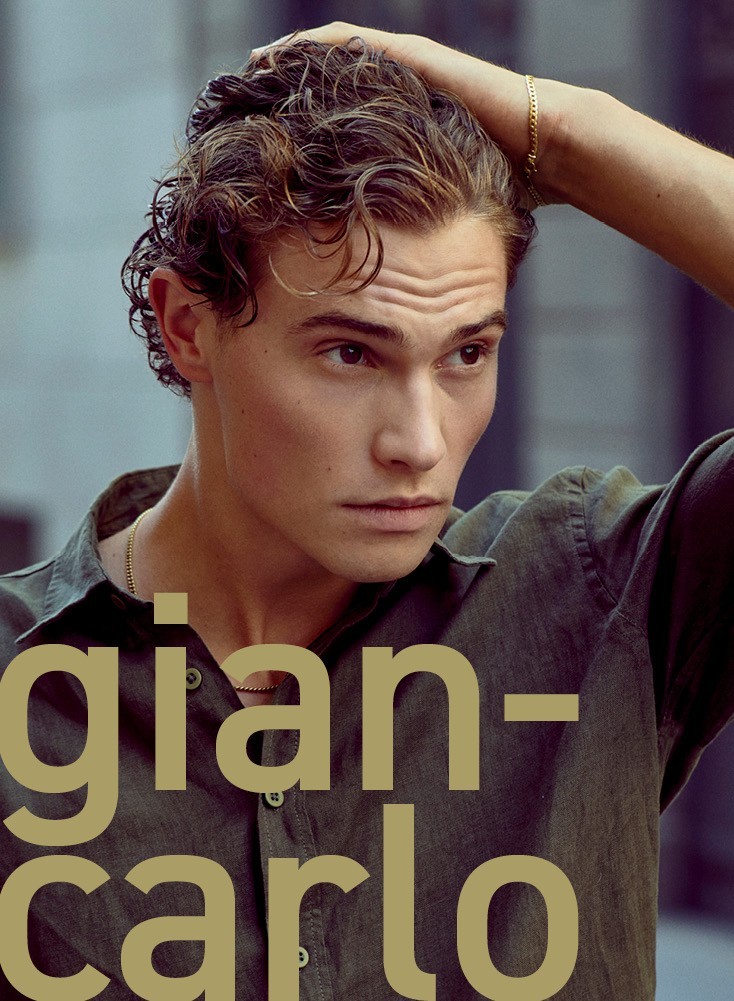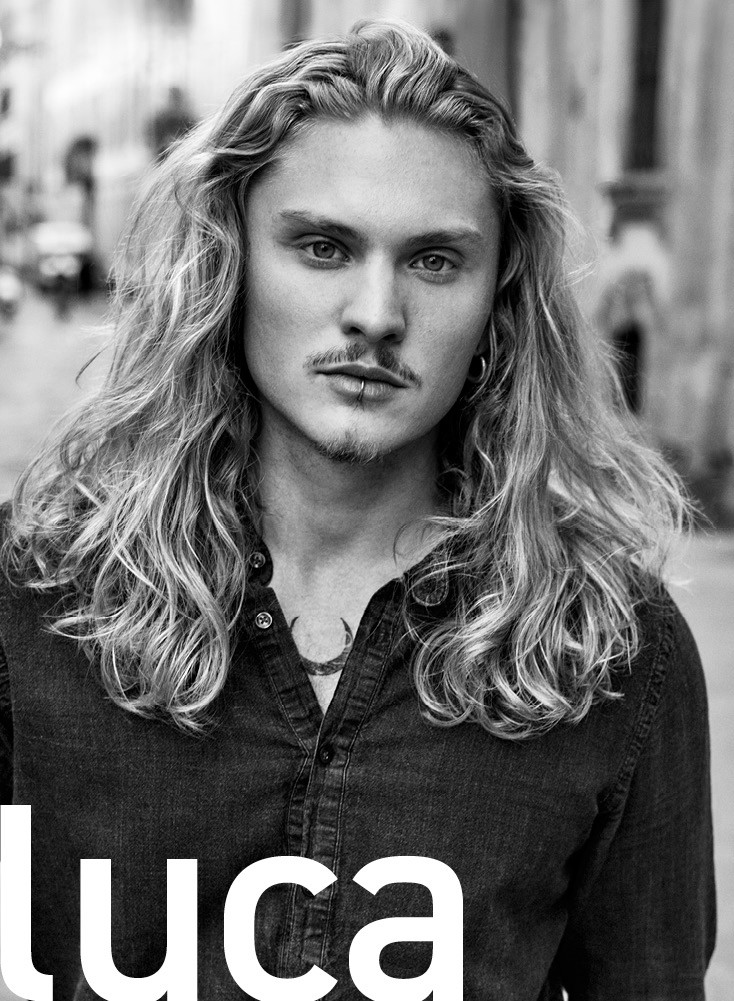 [ PROFESSION ]
VIDEO EDITOR
MY LONG HAIR GIVES ME A SENSE OF FREEDOM.