If you need to give strong hold and definition to your look, the brand-new NO. 315 FIXING POMADE, will keep your style in place all day long.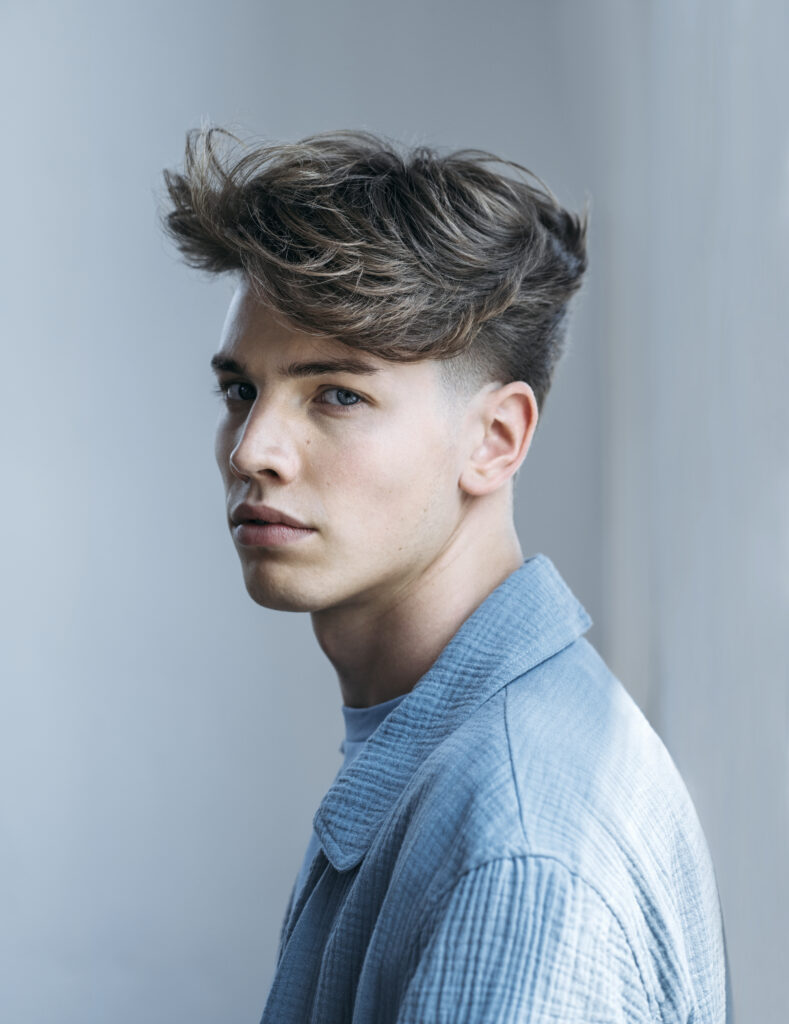 Hard day? Or a day to remember? To help you face any day that life may throw at you, we've created an innovative product with strong hold that will give character, definition and long-lasting hold to your look. Usually, strong hold products are gels or waxes, by DEPOT technology has made this possible in a pomade.
NICE TO MEET YOU: NO. 315 is not a wax but a pomade, a strong hold pomade with a matte effect. You'll become the best of friends no matter what look you have in mind, because this product's keyword is versatility.
YOU'LL LOVE IT: its soft texture makes it easy to apply, you'll feel the transformation of its texture in your hands and the volume in your hair. One look in the mirror will confirm its good skills, giving you a defined, controlled and strong look.
GOOD INSIDE: the choice of active ingredients and their effect on the hair isn't just important for cleansing products or treatments, but also when it comes to finishing products.
NO. 315 contains:
– sunflower seed oil, with emollient, nourishing, protective and antioxidant properties, containing vitamin E;
– tea leaf extract, a concentrate of antioxidant, protective, invigorating and humectants substances;
-a UV filter to protect hair from the colour-fading and dehydrating effects of the sun.
PLEASE NOTE: what should you expect from this pomade? Strong hold, a matte effect and medium volume. If you want shine, best to use NO.314 SHINY HAIR WAX.
HOW TO: just a small amount of product is needed to get great results! Warm a small quantity of product by rubbing between the hands and apply to damp or dry hair, shaping the hair as you like.
BENEFITS: there are two advantages to using the pomade compared to a gel or wax (although it's important to highlight that the advancement of new technologies can blend the boundaries between these products). N°1: the pomade can be combed through and the hair can be re-shaped as many times as you like during the day; N°2: it's malleable and flexible to use.
FIND THE DIFFERENCE: when compared to NO.302 CLAY POMADE, the main difference is the product's composition. This contains natural clay to give a demi-matte effect, and cohesive resins to give volume to fine, thinning hair.
CURIOSITY: pomade is a word that is used often, and has been for ages. There are pomades for many different uses, but perhaps not all people know that "apple" is part of the etymology of this word. The word pomade comes from the stem word "pomo" (apple), because in ancient times ointments were fragranced with apple juice. What hasn't changed over time is the pleasant sensation a pomade gives: it immediately makes you feel better, making you ooze with charm!