Practical, essential, functional: this beard and moustache butter by DEPOT® MALE TOOLS & CO. is your ideal travel companion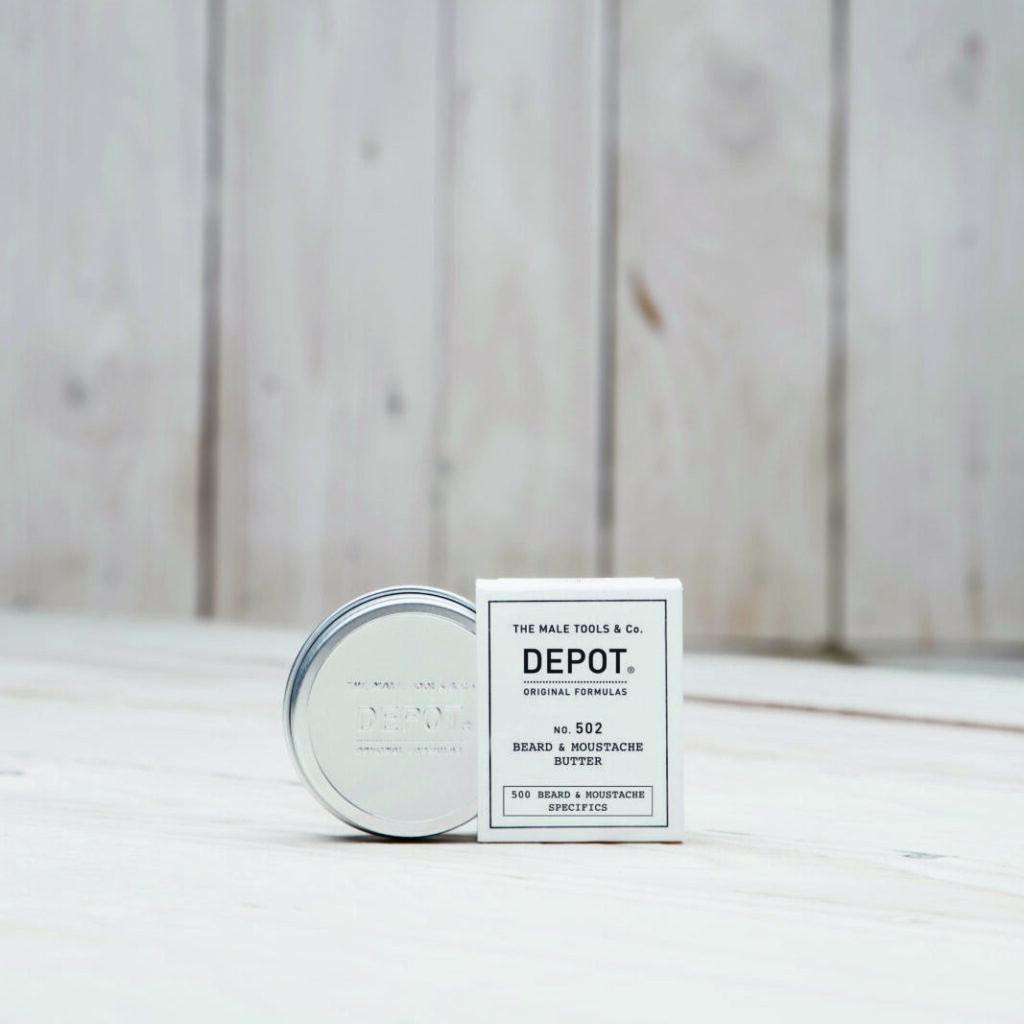 The travel season has begun, but which is the best beard product to put in your suitcase? A man's beauty-case is renowned for being minimalist, essential and functional, but a beard butter is essential to soften, define and give shine to beards and moustaches, even when travelling. We present you the specific beard and moustache butter by Depot®, a universal product for all beard lengths and types.
Identikit
Name: NO.502 BEARD & MOUSTACHE BUTTER, DEPOT® THE MALE TOOLS & CO.
Ingredients: shea butter, coconut, jojoba, sunflower, almond and argan oils – with emollient, nourishing and protective properties; minerals, vitamin E and phytosterols; antioxidant black tea extract that acts against free radicals.
Use: warm some butter between the hands and apply either to damp or dry beard. Massage through gently close to the skin and over the lengths of beard and moustache, in every direction. It is sufficient to apply once a day for a long style effect.
Loved because: it's a complete, pocket-sized product, so it's ideal to take on a plane and when travelling. Its texture is thick and non-greasy, giving control to the style of beards and moustaches. The packaging is discreet and elegant, a design product that doesn't need to be hidden.
Facts on beard butter: apparently Leonardo da Vinci treated his long beard with a blend of seed oils and other ointments with solid textures such as beeswax – this would explain why certain historical pictures depict him with a perfectly smooth and well-kept beard. But even before Leonardo, there were other rudimental methods of preparing hydrating butters for beards and moustaches: in Ancient Rome, for example, many consuls used myrtle oil and beetroot extract to soften and give shine to facial hair. This is proof of the importance men give to nourishing products for beards and moustaches. Associated products: if there's room in your suitcase, it's good practice to add a cleansing product for the face, such as the practical pocket-sized NO.504 BEARD & MOUSTACHE CLEANSING WIPESDEPOT® THE MALE TOOLS & CO. that cleanse deeply and prepare the skin and facial hair for the nourishing butter.