Long cuts are always in fashion and lots of people like these styles, but they require a certain amount of care. Here we give you tips on what to do
There's no doubt about it: long hair for men can be extremely attractive. Is that why long hair styles are always on trend when it comes to male hair fashion? Long styles look good on most face types, but require a certain amount of care to do so. Here's all you need to know before growing out your hair so you wear it without fault.
Long hair for men, who looks good?
It's easy to say long hair! There are many different cuts to choose from depending on the texture of the hair, but also the shape of the face. Compared to shorter cuts, long hair adapts easily to different face types. If someone has a balanced oval-shaped face, for example, they can choose a more basic cut, with a central parting and hair that's cut straight and can be worn behind the ears, whereas a squarer face could prefer layered hair to be worn with a side parting. If the face is round, it is not advisable to wear long hair. It is fundamental to ask the barber for expert advice in order to choose the right cut.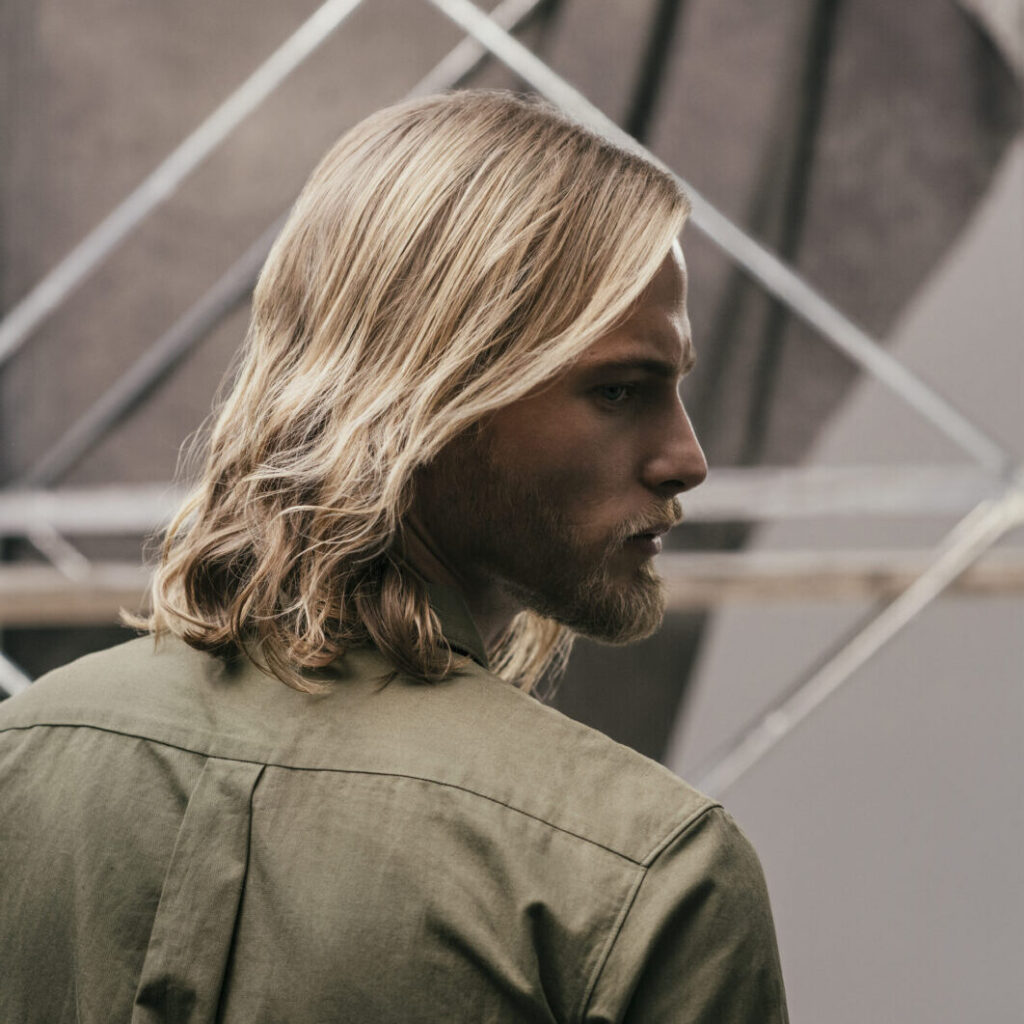 Long hair for men, how to grow it out and how to take care of it
Before choosing the type of cut, if the person in question has short hair and wants to grow it out, it would be useful for them to have a "clarifying" appointment in the salon with their barber to see if they have the right hair type. To wear hair long, hair should be straight and of medium consistency, whereas it isn't advisable to grow hair out if it's frizzy. The next step will be to evaluate the cut during the transition phase, to avoid having an unkempt look whilst waiting for the hair to grow.
Long male hair requires a certain level of "maintenance", starting from frequent washing, as it tends to get dirty more easily. This is why it's important to use a suitable cleansing product that is delicate and formulated for frequent use, such as NO.101 NORMALIZING SHAMPOO by Depot® for deeper cleansing and a toning and refreshing action for scalp and hair. After shampooing, it's best to add a conditioning and strengthening treatment such as NO.202 COMPLETE LEAVE-IN CONDITIONER by Depot®.
How men should wear long hair
Long and wild hair is over, now it's all about hair that looks "slightly unkempt", which is a winning look that can be obtained with a good cut and healthy, well-maintained hair. The most fashionable are medium long cuts for men that are shoulder length and go no further, which are versatile because they can be worn with a centre or side parting (here's a tip: moving the parting for time to time is good for the hair's health, as well as being a simple trick to give more volume to the hair when needed).
Wet styles worn backwards are always among the favourite styling possibilities. Alternatively, long hair can be worn in a ponytail or the loved/hated man-bun, which is also part of the "slightly unkempt" series of looks.