Tips for a gentle beauty shaving routine with the right products, to wake your skin up every morning with a new sense of wellbeing.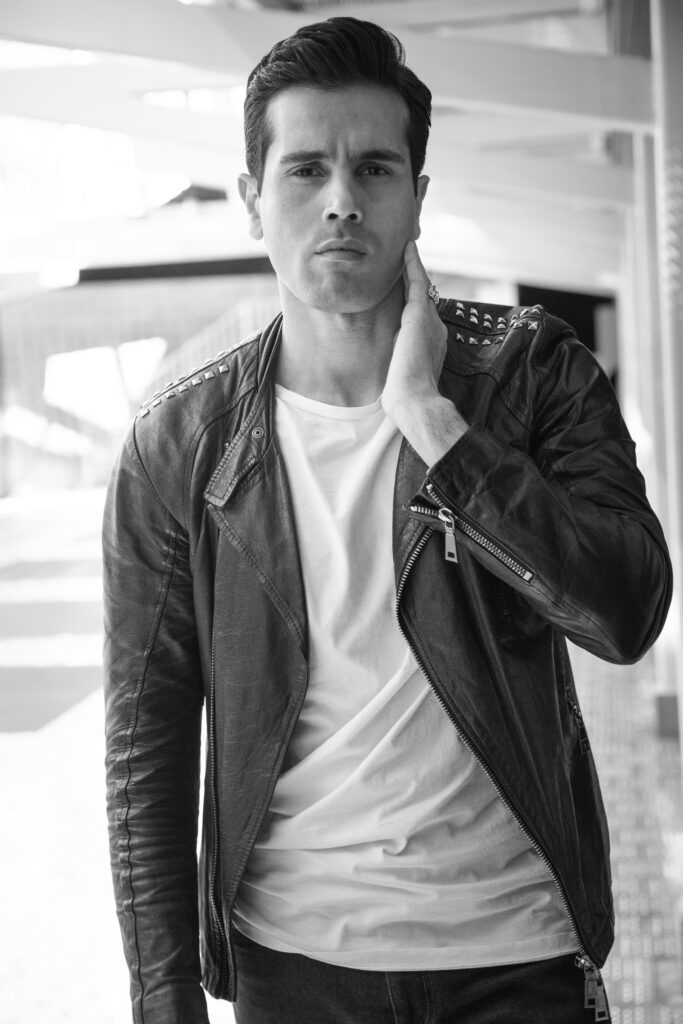 Every man knows it: the morning shaving routine is like an injection of self-esteem, meaning that it's a concrete way for everyone to feel young and beautiful, and why not, a little more confident. Shaving always bears the question: "is it best to use a shaving foam, gel or cream?" We like to choose the latter, because gels and foams can dry the skin and weaken the skin's precious hydrolipidic layer. Dry skin looks dull, tired and can also be more subject to itchiness and irritation.
How should you shave at home, then? There are three fundamental steps to follow. The first is preparing the skin: skin should be treated gently during shaving. The ideal would be to have a hot shower first before shaving, so that the pores are dilated, and this also softens the beard. Alternatively, the same result can be achieved by applying a warm, damp towel to the face.
The second step is applying the shaving cream correctly: rule number 1, don't use water, rule number 2, apply a thin layer of cream (if the layer of product is too thick this can clog up the razor, making shaving more difficult), rule number 3, lather the shaving cream gently over the skin, being careful to cover every area that requires shaving. The last step is protecting the skin after shaving, applying good soothing and hydrating products.
Among the must-have products within the Shave Specifics range by DEPOT® The Male Tools & Co. you'll find this irresistible combo: NO.405 MOISTURIZING SHAVING CREAM BRUSHLESS and NO.402 PRE&POST SHAVE EMOLLIENT FLUID.
GENTLE TOUCH FOR REAL GENTLEMEN: our hydrating shaving cream that doesn't require a brush gives a unique shaving experience and leaves skin smooth, soft, hydrated and fresh. Its specific soothing formula protects skin from redness and irritation.
I LIKE IT: in just one product we've concentrated 10 precious plant extracts which take care of the skin and the beard.
PLEASE NOTE: the formula of our shaving cream helps to restore the hydrolipidic film of the skin after each shave, giving the skin tone and elasticity.
HOW TO: every morning, dampen the face well with warm water, then cover the beard by distributing the cream with circular movements using your hands, until you have a compact, even layer of product. Shave, then rinse and you'll feel your skin will be smooth and soft.
GOOD INSIDE: its formula is a beneficial concentration of ingredients of natural origin and selected plant extracts to take care of every skin type, including the most delicate and sensitive skin.
Coconut and almond oil: emollient, nourishing and conditioning for the skin.
Aloe vera juice: healing, soothing and regenerating for the skin.
Botanical complex: a blend of 10 plant extracts with multiple effects on the skin.
Menthol: refreshing, soothing, it also gives fragrance.
Menthyl Lactate: refreshing, it also gives fragrance.
Allantoin: soothing, protective and conditioning for the skin.
BEST FRIENDS: for a complete facial treatment, we recommend applying NO.402 PRE&POST SHAVE EMOLLIENT FLUID before and/or after shaving. Why before? Because this fluid prepares and protects skin before shaving. And after? To give your skin some love with an emollient, calming and refreshing treatment.
This fluid was created to become a trusted friend for contemporary gentlemen, because it is easily and quickly absorbed and is suitable for all skin types and beard types.