Advice on how to cleanse and hydrate beards for men who want to stay safe, but also look good.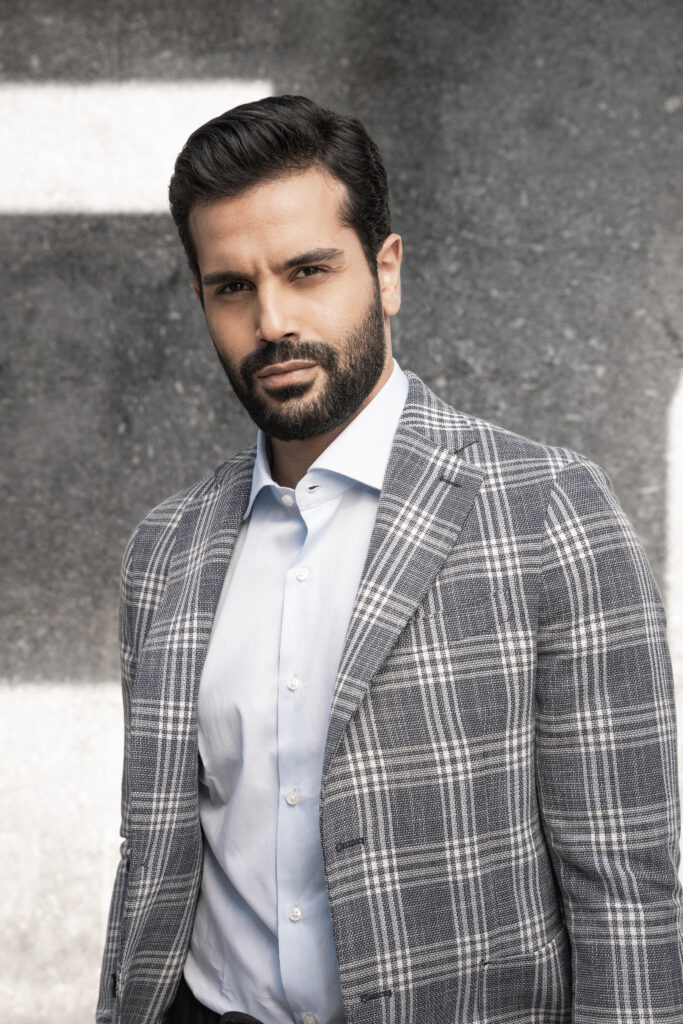 We are all living with it: the fact we have to protect ourselves from COVID has forced our skin and beard to be in constant contact with face masks.
There are two main critical issues that men experience today: the first concerns those who are forced to wear face masks for extended periods of time, which creates skin irritation, rashes and itching, because the skin becomes more sensitive and the beard becomes drier and bristly. This happens because masks increase the humidity in the area of the face they cover, creating favourable conditions for the accumulation of grease and sweat, with the consequence of exacerbating skin problems, such as acne, rosacea and dermatitis. You may have read the term "maskne", which refers precisely to the inflammation caused by constant contact with protective gear and which manifests itself through spots and redness around the mouth, on the cheeks and on the jawline.
The second critical issue concerns men who, having a long beard, suffer even more discomfort in wearing a face mask. And in some cases, there is a risk of not making it adhere to the face properly. Many decide to fix their hipster or particularly thick beard, adjusting its length in such a way as to have greater comfort when wearing a mask.
Aside from cutting, it's fundamental to know and follow the right steps to have a balance between wellbeing, style and protection.
When the going gets tough, take more care
What can we do? We have one choice, take care of our skin and beard. Market trends state this too, seeing a large increase in sales of male skincare and beard care products both in 2020 and 2021.
Hence wearing masks on a daily basis, especially disposable masks, and washing and cleansing your beard, become necessary gestures.
Advice on how to cleanse your beard
Beard cleansing is a ritual that we can safely carry out at home if the shelf in our bathroom is populated with the right products (read about our "must have products"). The important thing is to prefer those products with delicate components that respect the pH of the beard, because it is different to that of the skin and hair.
NO.501 MOISTURIZING&CLARIFYING BEARD SHAMPOO DEPOT® The Male Tools & Co. is formulated with delicate sls/sles free surfactants that make it perfect for daily use. It cleanses deeply but also hydrates the facial hair, keeping the beard soft to the touch. The merit goes to its ingredients: a balanced blend of innovative cleansing agents, mint essential oil for a refreshing effect, aloe vera extract to soothe deeply, and pro-vitamin B5 to regenerate and condition the skin and beard.
Using it is simple, but above all pleasant: just dampen the beard and apply, massage and rinse thoroughly.
But what about when are you away from home? No problem! NO.504 BEARD & MOUSTACHE CLEANSING WIPES DEPOT® The Male Tools & Co. are practical disposable wipes to keep in the car, in the office, in your suitcase or even in your pocket to deeply cleanse beards and moustaches, leaving facial hair and skin soft, fresh and fragrant. An important gesture to increase protection from bacteria and droplets, but also before a date with a person who is particularly dear to us.
Advice to hydrate your beard
Many people think that using a moisturizing beard shampoo is enough for their beard routine. Sorry, but it is not. After cleansing, it is essential to hydrate the beard to make the hair less frizzy, stiff or bristly. NO.502 BEARD & MOUSTACHE BUTTER DEPOT® The Male Tools & Co. nourishes and softens the beard and moustache in a single gesture. Just take a small amount of product, heat it between your hands and massage the beard and moustache in every direction. It is a concentrate of natural active ingredients that nourish, soften and protect, with a conditioning and antioxidant effect.
A man's beard is like a woman's hair
This is a truth we strongly believe in, because beards and hair are distinctive elements of our appearance, they are pieces of the puzzle of our style that tell others who we are or who we want to be. Beards are beautiful, they rejuvenate the face and make men more interesting, to themselves and others. Keeping beards clean and tidy is essential but, at this time of the pandemic, we need to do more: treat it carefully, with pleasant and complete rituals. A question of beauty? Sure, but also of great patience. It will serve us as training, because in life, a good dose of patience goes a long way.