DEPOT 600 - BODY SOLUTIONS
Finding a customised product that seems to be tailor-made for male skin is an important trend that has emerged and increased in demand over recent years, but DEPOT® has always been aware of the necessity for these products and included these in the brand's ranges from the start.
From cleansing to protecting the body, each formula is developed to respond to customer needs, giving a total sensory experience.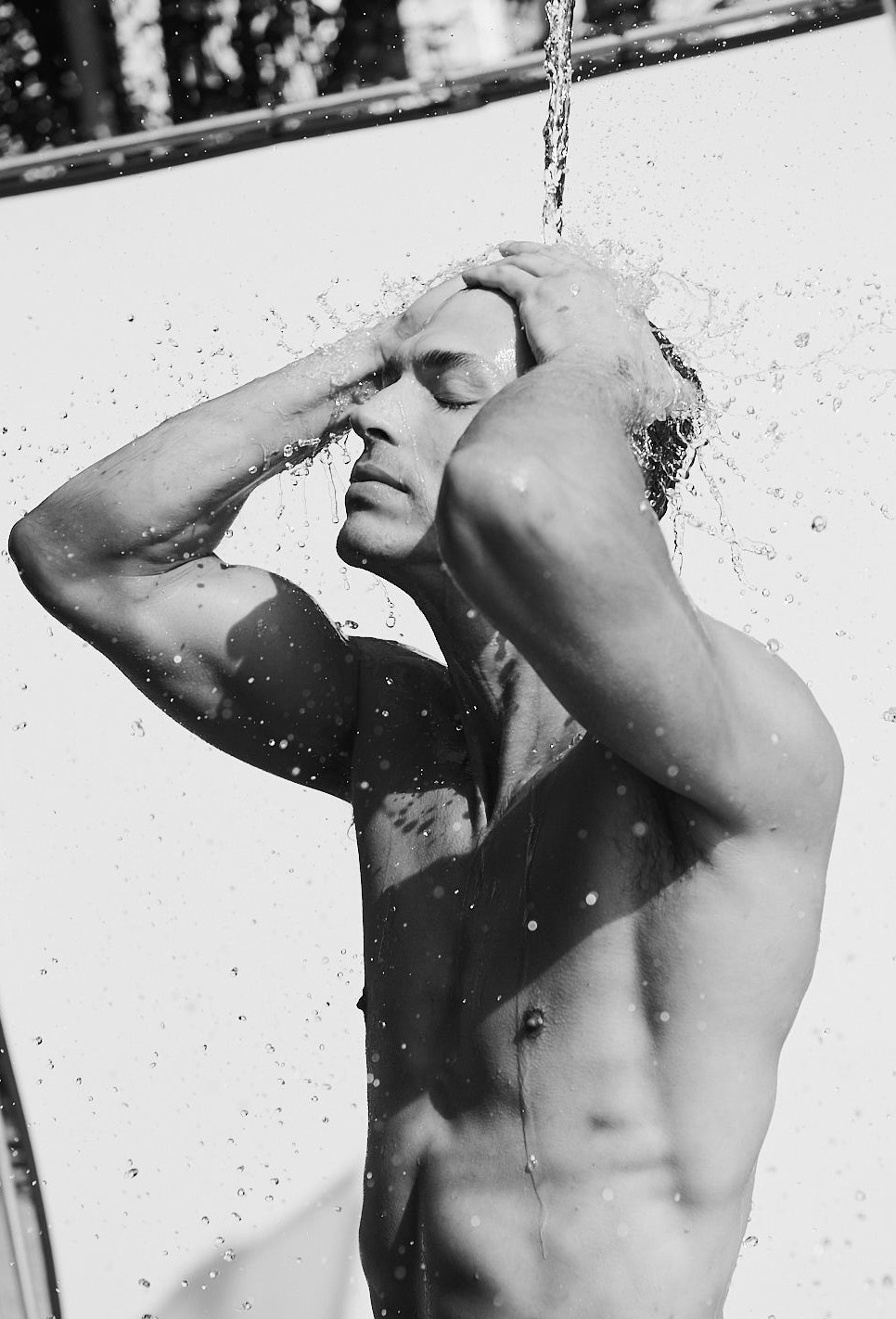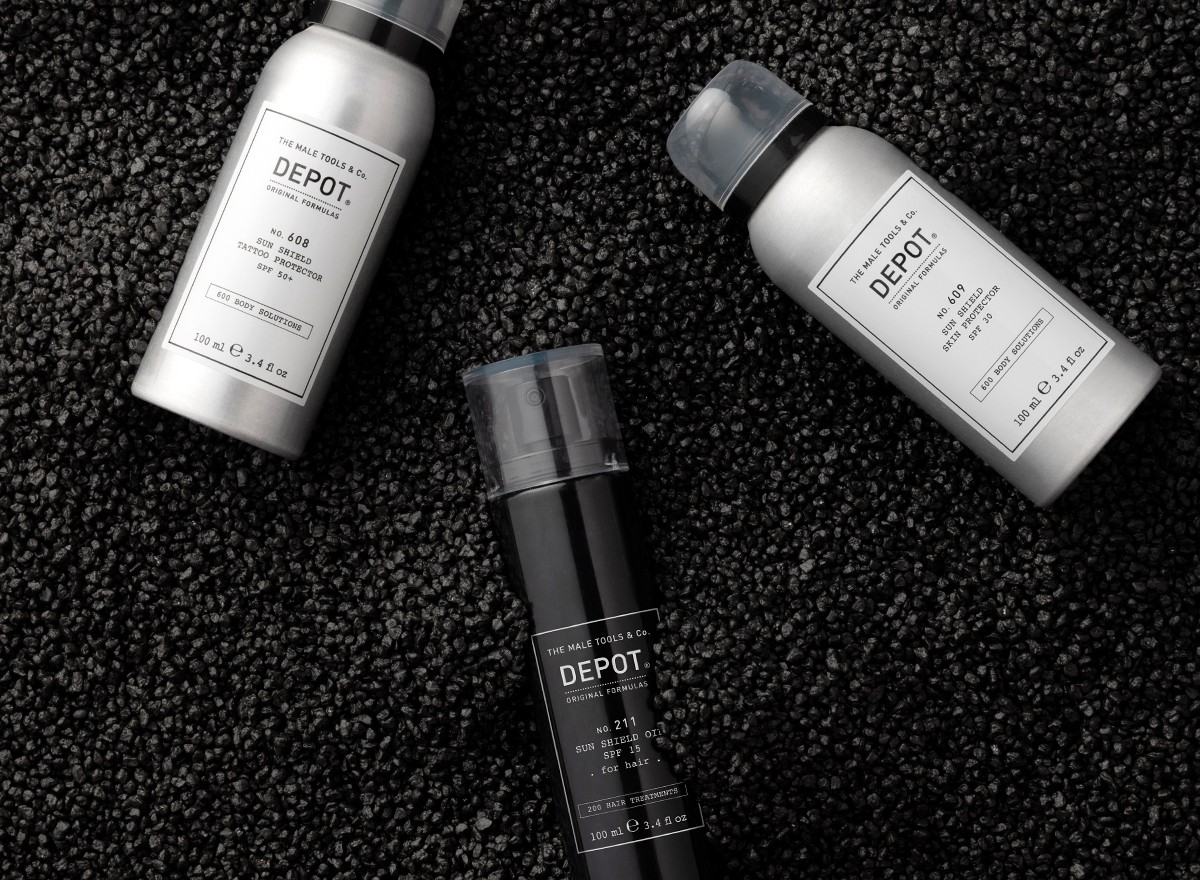 Everything that's new at DEPOT
𝚂𝚄𝙽 𝚂𝙷𝙸𝙴𝙻𝙳 𝚂𝙺𝙸𝙽 𝙿𝚁𝙾𝚃𝙴𝙲𝚃𝙾𝚁 𝚂𝙿𝙵 𝟹𝙾
𝗔 𝗰𝗹𝗲𝗮𝗿 𝗦𝗣𝟯𝟬, 𝘄𝗮𝘁𝗲𝗿-𝗿𝗲𝘀𝗶𝘀𝘁𝗮𝗻𝘁 𝘀𝘂𝗻 𝘀𝗽𝗿𝗮𝘆 𝘄𝗶𝘁𝗵 𝗮𝗻 𝘂𝗹𝘁𝗿𝗮𝗳𝗶𝗻𝗲 𝘁𝗲𝘅𝘁𝘂𝗿𝗲.
The innovative 360° spray makes it perfect for easy application all over the body. It is non-greasy and easily absorbed.
𝚂𝚄𝙽 𝚂𝙷𝙸𝙴𝙻𝙳 𝙾𝙸𝙻 𝚂𝙿𝙵 𝟷𝟻 . 𝚏𝚘𝚛 𝚑𝚊𝚒𝚛 .
𝗦𝘂𝗻𝗰𝗮𝗿𝗲 𝗼𝗶𝗹 𝗳𝗼𝗿 𝗵𝗮𝗶𝗿 𝗦𝗣𝗙 𝟭𝟱.
The oils within the formula make it the perfect product for people who want to protect their hair during sun exposure.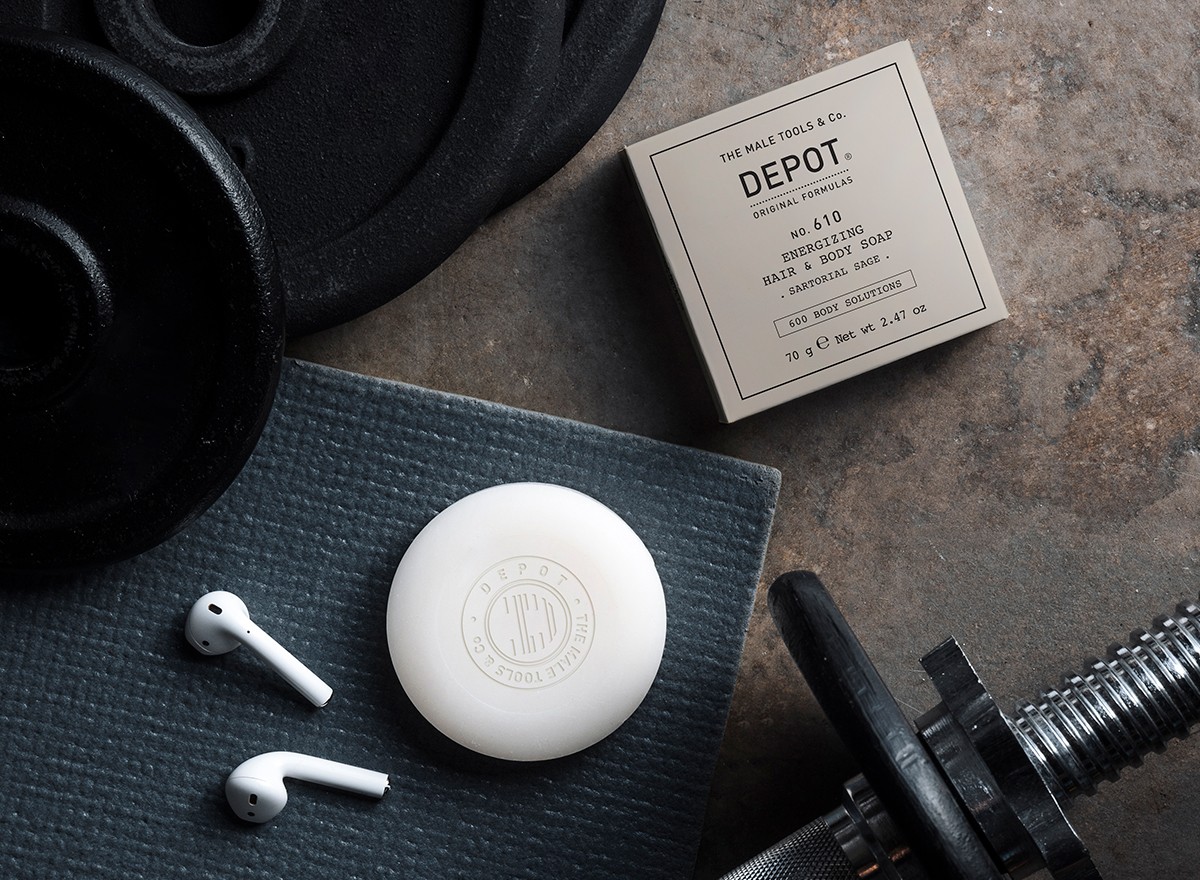 Everything that's new at DEPOT®
𝙽𝙾. 𝟼𝟷𝙾 𝙴𝙽𝙴𝚁𝙶𝙸𝚉𝙸𝙽𝙶 𝙷𝙰𝙸𝚁 & 𝙱𝙾𝙳𝚈 𝚂𝙾𝙰𝙿
𝗘𝗻𝗲𝗿𝗴𝗶𝘇𝗶𝗻𝗴 𝗵𝗮𝗶𝗿 𝗮𝗻𝗱 𝗯𝗼𝗱𝘆 𝗯𝗮𝗿
Formulated with Siberian ginseng and aloe vera, it gently cleanses, leaving scalp and body invigorated and hydrated.
Perfect for using on the go or at the gym.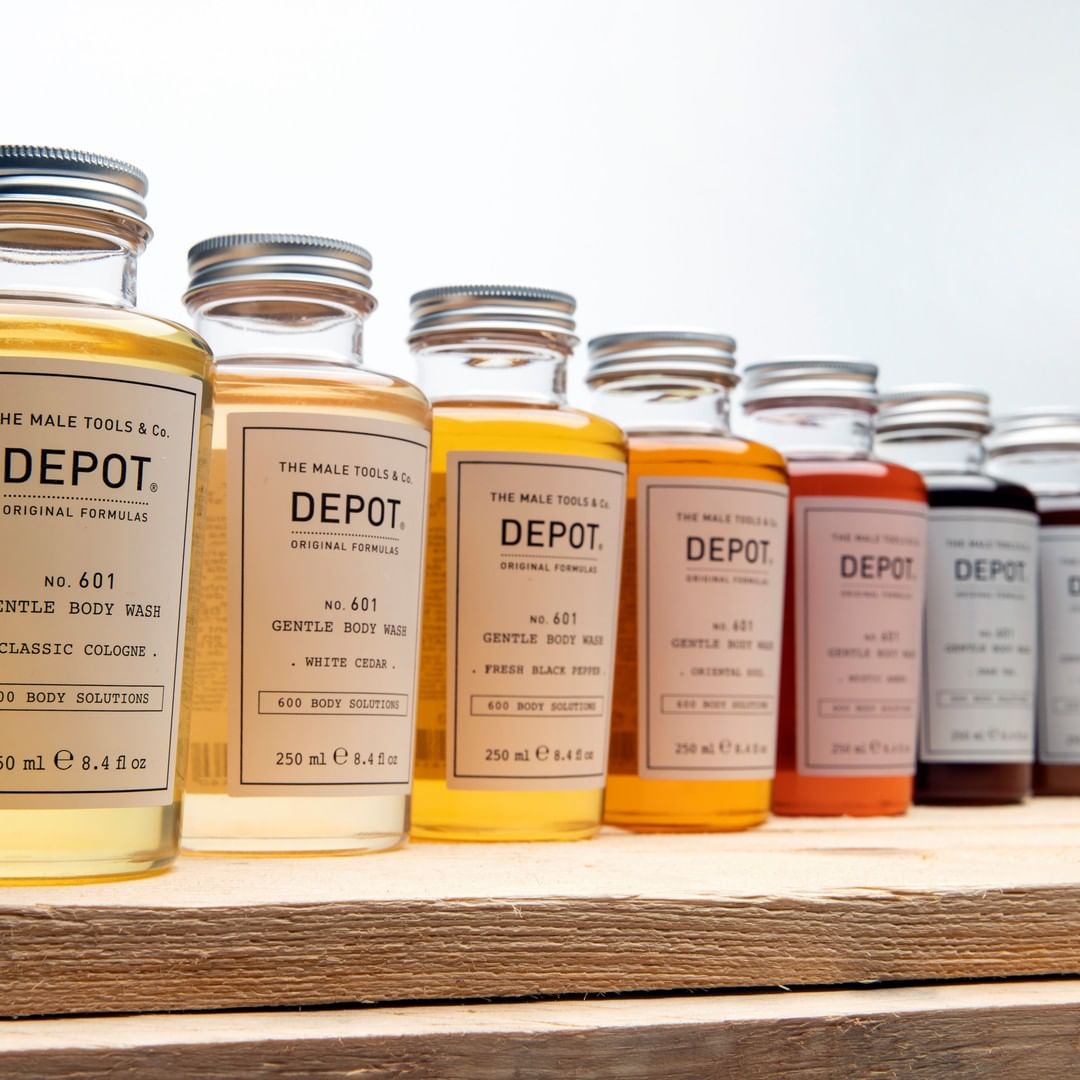 8 INCREDIBLE FRAGRANCES
Discover DEPOT® 600 – BODY SOLUTIONS personal fragrances. Formulas to cleanse the body, for healthy, fragranced skin.

CLASSIC COLOGNE: a fresh and slightly floral fragrance.
WHITE CEDAR: a citrus, woody and amber fragrance.
FRESH BLACK PEPPER: a fresh, woody and spicy fragrance.
ORIENTAL SOUL: an oriental chypre, spicy and slightly floral fragrance.
MYSTIC AMBER: an amber, floral and oriental fragrance.
DARK TEA: a spicy, aromatic and woody fragrance.
ORIGINAL OUD: a woody, fruity and oriental fragrance.
SARTORIAL SAGE: an oriental, aromatic and woody fragrance.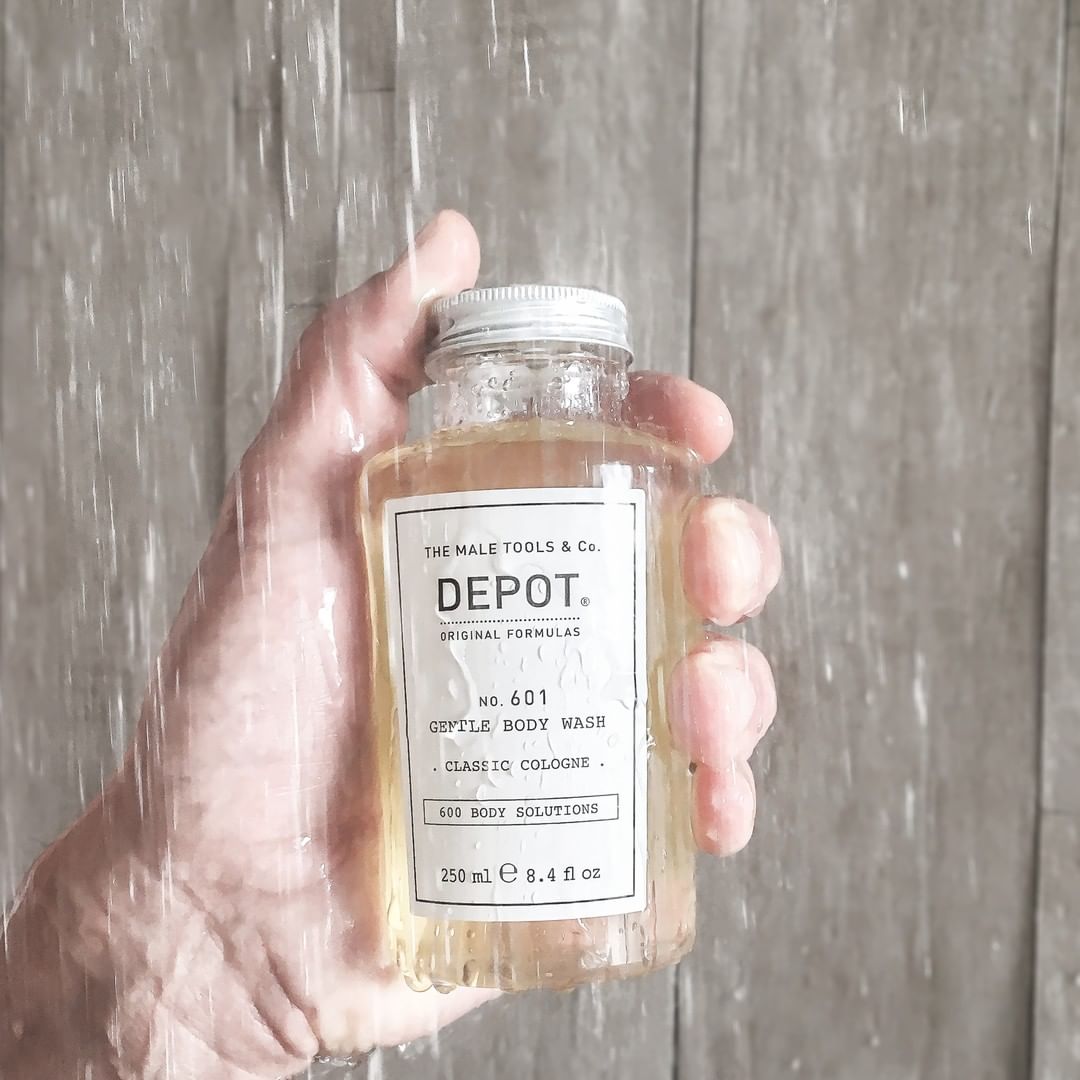 BENEFITS FOR SKINCARE
The perfect range to cleanse, hydrate and tone skin.
Choose from delicate body washes, a refreshing sport shampoo, and a cleansing gel for safe handshakes. UNIQUE, PRACTICAL, VERSATILE PRODUCTS. 

Discover the fragrance that's best suited to your character!