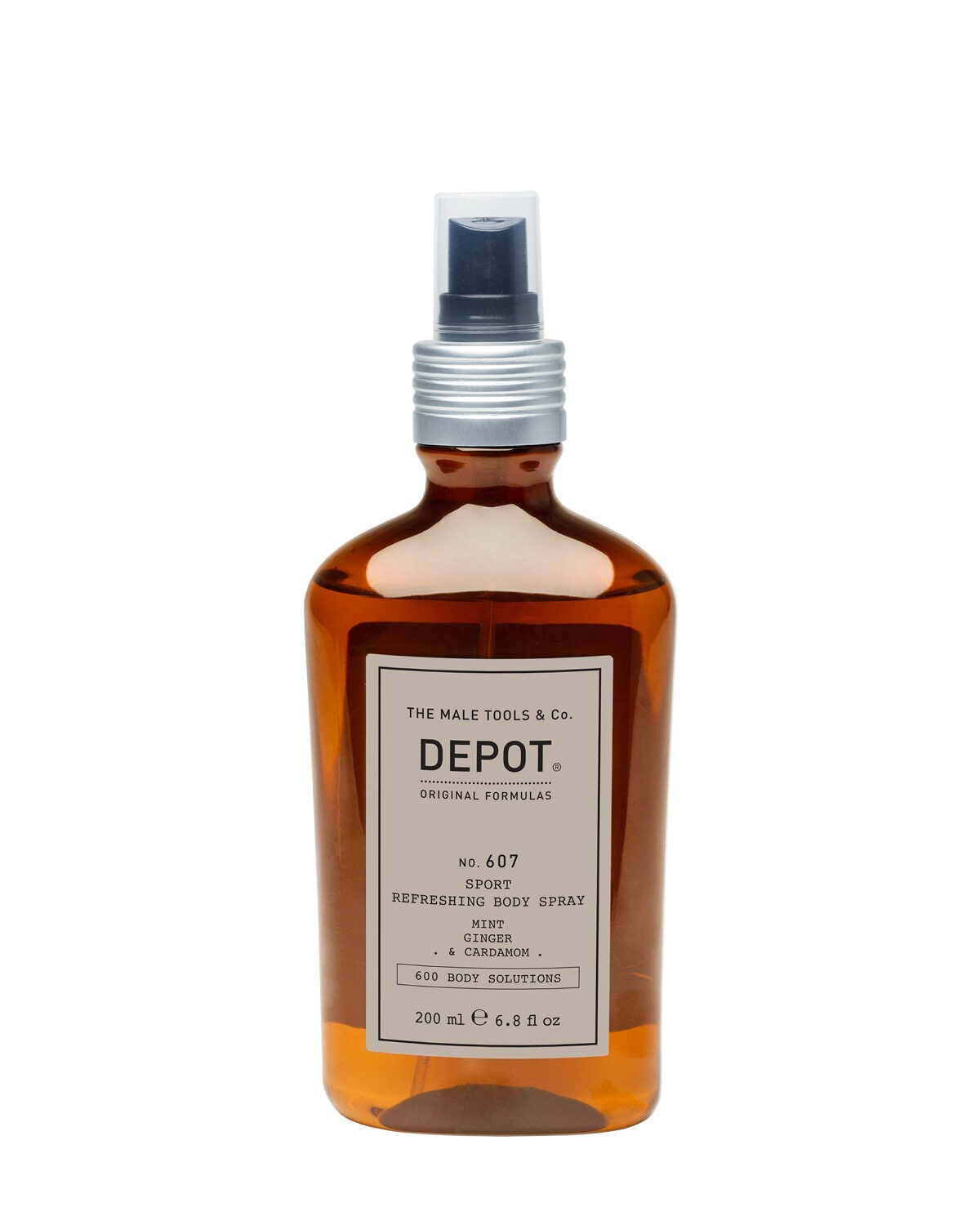 Sport Refreshing Body Spray
A refreshing body spray with a mint,ginger and cardamom fragrance.
A versatile product with a low alcohol content to refresh,hydrate and tone the skin. Also recommended for the face after shaving. Gives hair and body a softening,hydrating and conditioning effect and gives a sense of freshness with its botanical complex,a blend of seaweed extracts,mint extract,vitamins C and E and glycerine.
A seaweed complex,a special blend of 5 seaweed extracts,with a protective,conditioning and emollient action for the skin
Aloe vera juice,restorative,soothing and regenerating for the skin
A botanical complex,a blend of 9 plant extracts with multiple beneficial effects for hair fiber and skin
Methyl lactate,refreshing,gives fragrance Mint extract,toning,refreshing,gives scent
Glycerin,a humectant,supports the moisture level of the hair and skin
Vitamins C and E,with an antioxidant and anti-radical action
A seaweed complex,a special blend of 5 seaweed extracts,with a protective,conditioning and emollient action for the skin
Aloe vera juice,restorative,soothing and regenerating for the skin
A botanical complex,a blend of 9 plant extracts with multiple beneficial effects for hair fiber and skin
Methyl lactate,refreshing,gives fragrance Mint extract,toning,refreshing,gives scent
Glycerin,a humectant,supports the moisture level of the hair and skin
Vitamins C and E,with an antioxidant and anti-radical action