Why you should do it at least once in your lifetime, where you should go and what you should bring with you to be prepared
Some people go on holiday, some go on a journey. Travelling implies exploration, experimentation, sharing. Travelling means getting out of your comfort zone, overcoming your limits and rediscovering that you are capable of facing situations that differ from your habitual life. An "on the road" trip – intended as an adventure travelling from one place to another, usually via car or motorcycle, but also on foot – is one of those experiences that everyone should have at least once in their lifetime. It's no surprise that such trips have inspired books such as On the Road by Jack Kerouac, published in 1951 and that is still an example of an on-the-road tale read by thousands of aspiring travellers all over the world.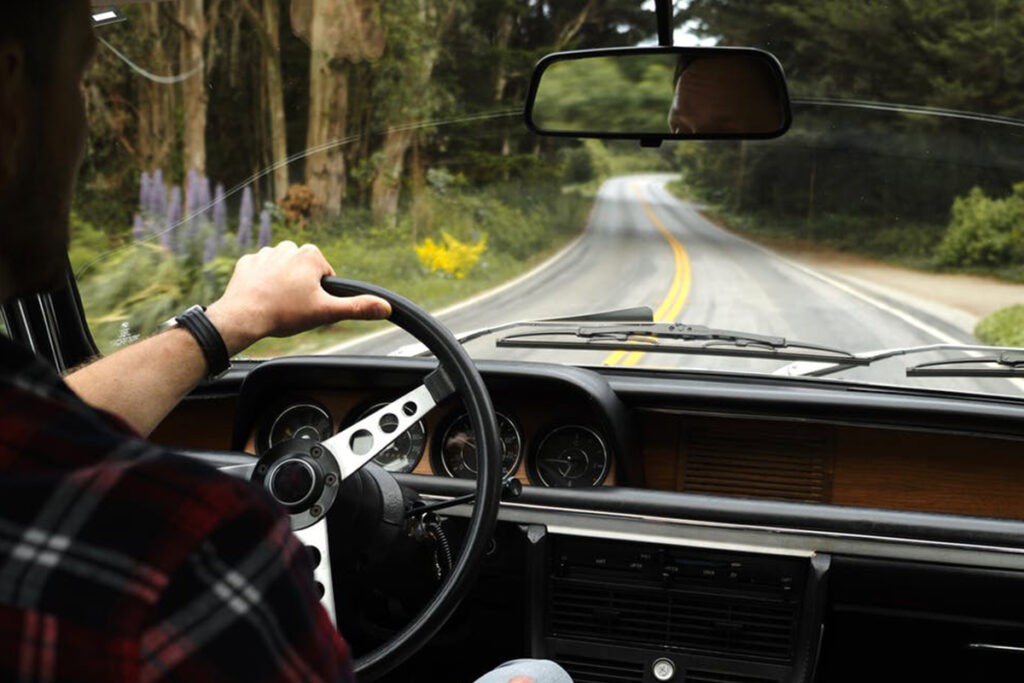 The destinations for an "on the road" trip
The truth is, the destination isn't important, but rather the idea of travelling that we take with us and what we intend on experiencing. However, it's important to verify the social-political situation of the country we intend on exploring, as well as the weather and road conditions if travelling by car or using public transport. Research and information are the first fundamental steps to follow before beginning your on the road trip. Some recommended routes to travel along by car are the panoramic roads of Northern Ireland, for nature lovers; the Road to Hana in Hawaii (there are more than 600 bends and 50 bridges to cross) for those who love to drive; California and generally all the routes in the US. But Italy also has perfect destinations for on the road trips, and one of these is the Amalfi Coast.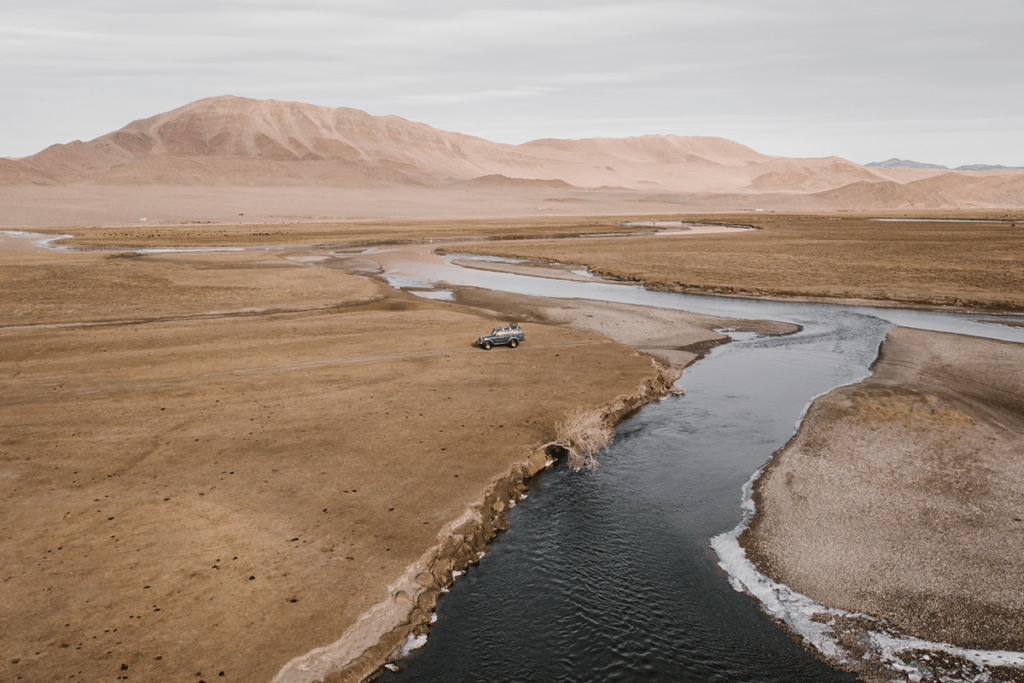 Travelling alone, discovering places, can make you feel free. Free from habits, restrictions, conventions, boredom. Free to choose, free to be. The on the road adventure is a lifestyle, and should be faced with determination and awareness. Starting from your suitcase: what you should bring, what to avoid, how to organise your space.
Maps
The GPS on your smartphone is fundamental, but the paper map can never get the route wrong. Keeping a map of the place you are visiting in your backpack is not just a great, safe and impeccable Plan B, but it also gives your journey a sense of experience: a crumpled map that accompanies us step by step during our journey will be a wonderful, concrete memory of the experience. It can be framed or kept, lent to a friend or to future children for their on the road trips.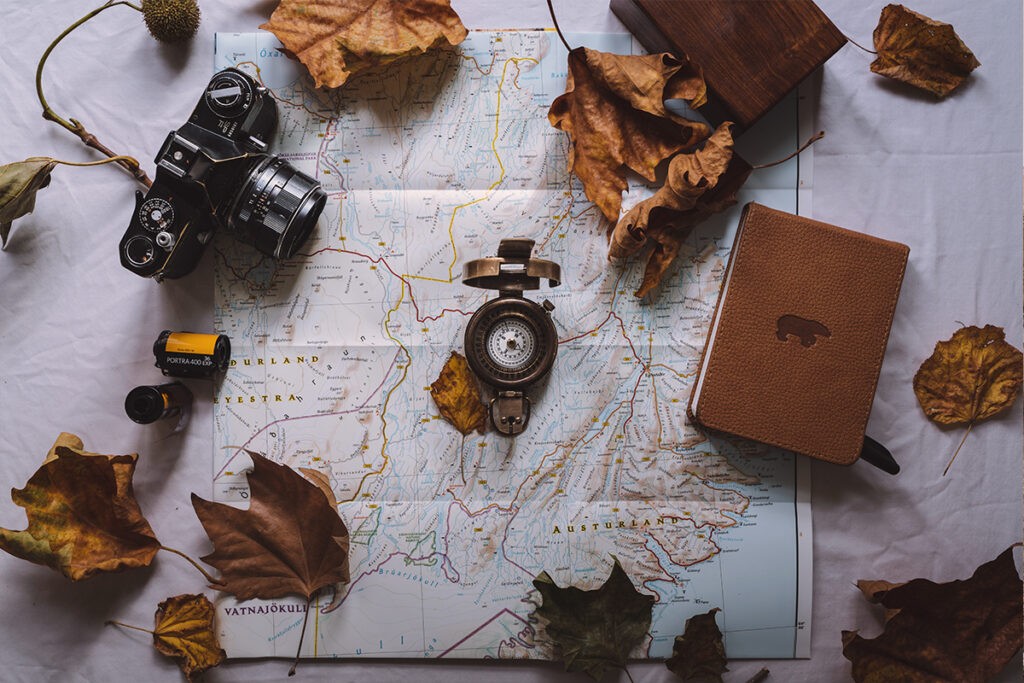 Journal
A real on the road traveller always keeps a journal or a notebook to jot down sensations, doubts, but also useful addresses and contacts. Better still if the cover is in leather, with something special to keep it shut: the "experienced" effect is also perceived through these small, stylish details.
Clothing
Travel comfortably. This is a timeless rule, but it doesn't mean that you shouldn't also travel in style. According to the destination, the best items of clothing to put in the suitcase are simple, structural ones such as jeans, t-shirts and jumpers (which can be rolled up and placed in the side pockets of your backpack to occupy less room), and clothing should be chosen so that it can be colour-coordinated easily – even the most casual of looks will never look improvised. Clothing is one of the most efficient ways of boosting self-esteem – when we dress with care, we feel better about ourselves.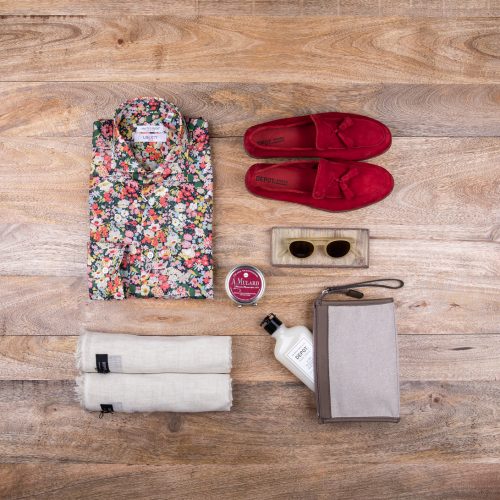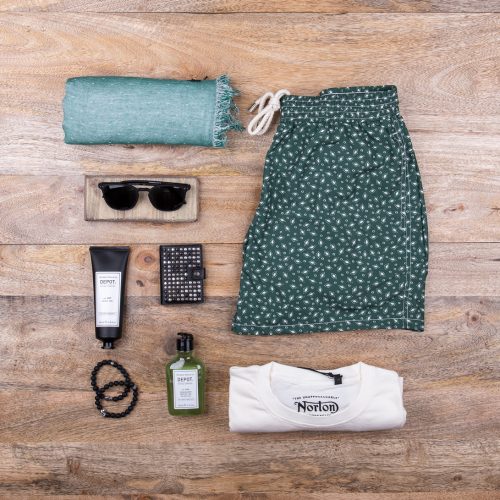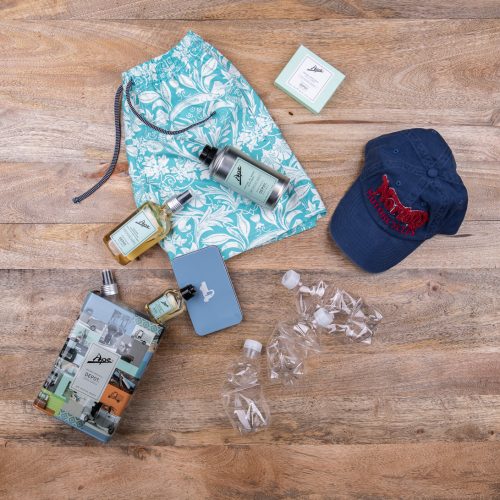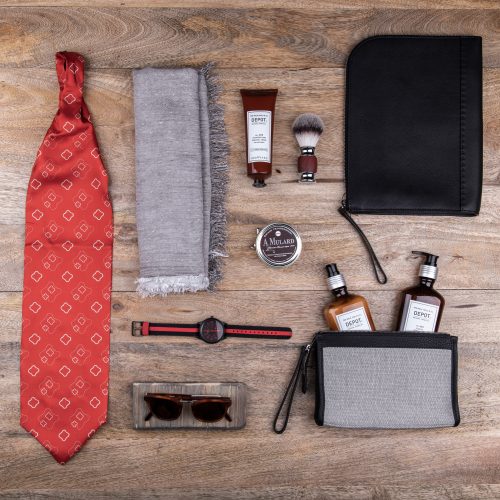 Never forget a hat and scarf, which are always useful should there be wind or rain. In the 2019 autumn-winter collection by DEPOT® THE MALE TOOLS & CO. you can find many different items in neutral colours which are easy to coordinate. They are 100% wool and Made in Italy.
Beauty-case
A beauty case in an eco-friendly material is perfect for travelling: it takes up little room and, once emptied, can be folded and placed in the suitcase, it can be washed in the washing machine, and doesn't harm the environment. What should it contain: as for clothing, it should have multi-tasking products. A shampoo for every day (NO.101 NORMALIZING DAILY SHAMPOO DEPOT® MALE TOOLS & CO. is balancing, normalising and delicate and can be used daily); a shaving product, such as NO.405 MOISTURIZING SHAVING CREAM DEPOT® MALE TOOLS & CO. a practical shaving cream in a tube (the 30ml version is perfect if travelling by plane) that doesn't require a brush; NO.308 VOLUME CREATOR DEPOT® MALE TOOLS & CO. with medium hold, ideal for any style and hair type; a delicate bar soap for face and body (NO.602 SCENTED BAR SOAP DEPOT® MALE TOOLS & CO. )– to avoid carrying lots of packaging; and a do-all product for beard & moustache, such as NO.502 BEARD & MUSTACHE BUTTER DEPOT® MALE TOOLS & CO.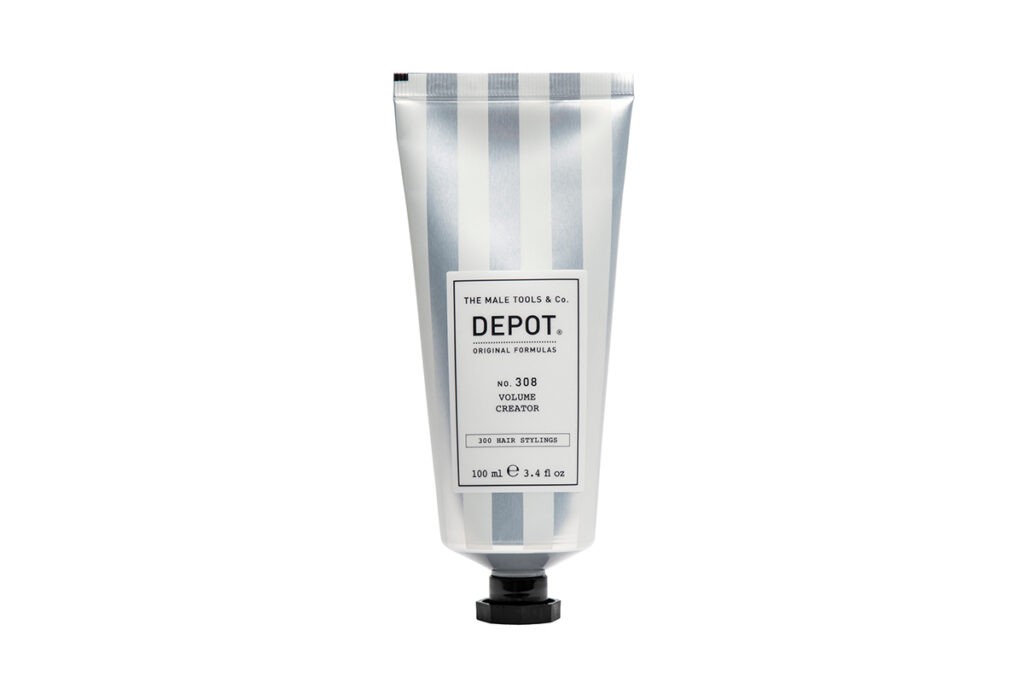 Food
If possible, travel with a fridge pack: you can bring local snacks and delicacies with you when you don't have time to eat at a restaurant. Afterall, the good thing about travelling on the road is living the experience to its fullest potential, even in those details that may appear less practical and comfortable.