DEPOT 400 - SHAVE SPECIFICS

Shaving accompanies men throughout their lives starting from puberty. To combine traditional shaving techniques with performing and innovative formulas is our DEPOT® promise, giving a unique shaving experience.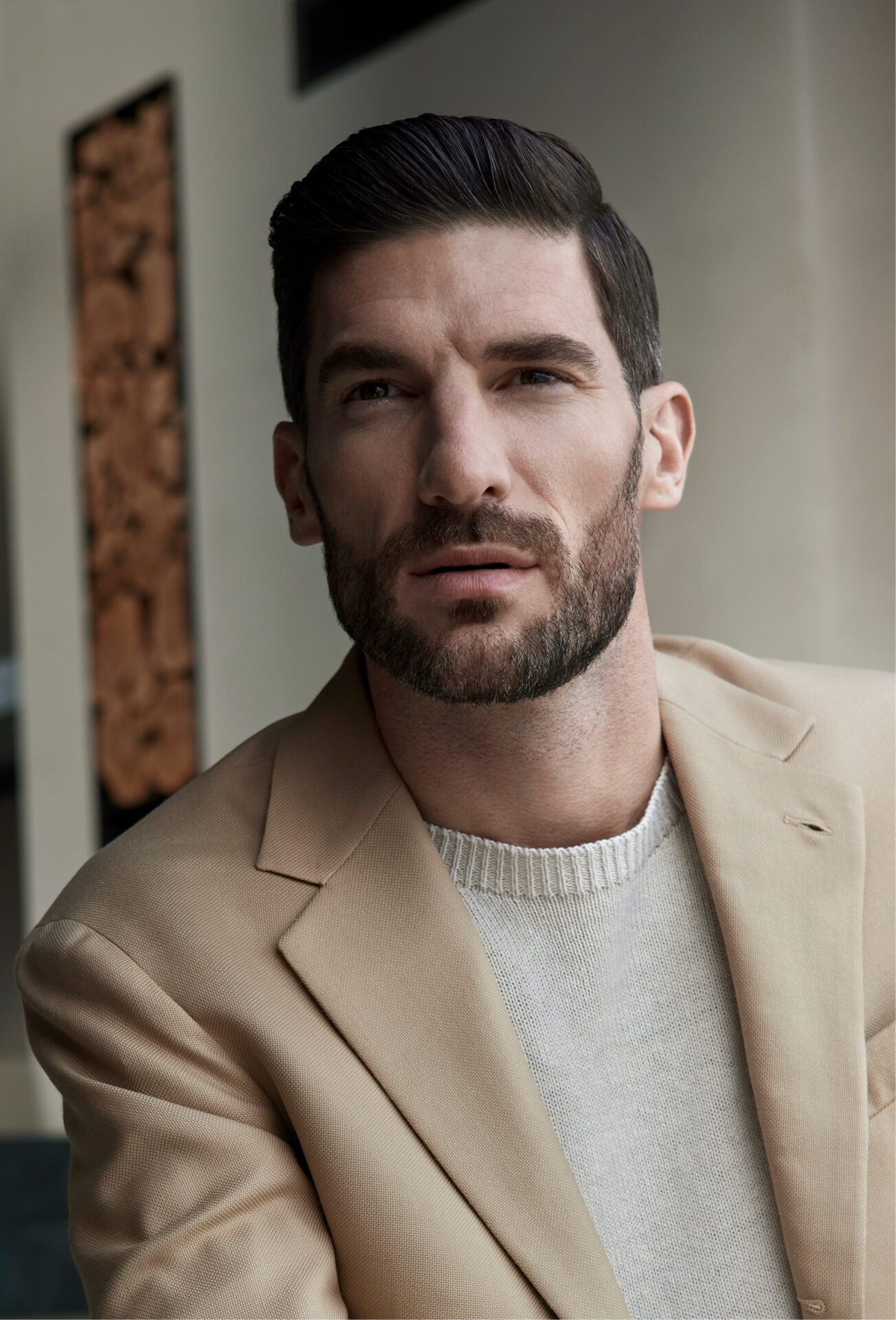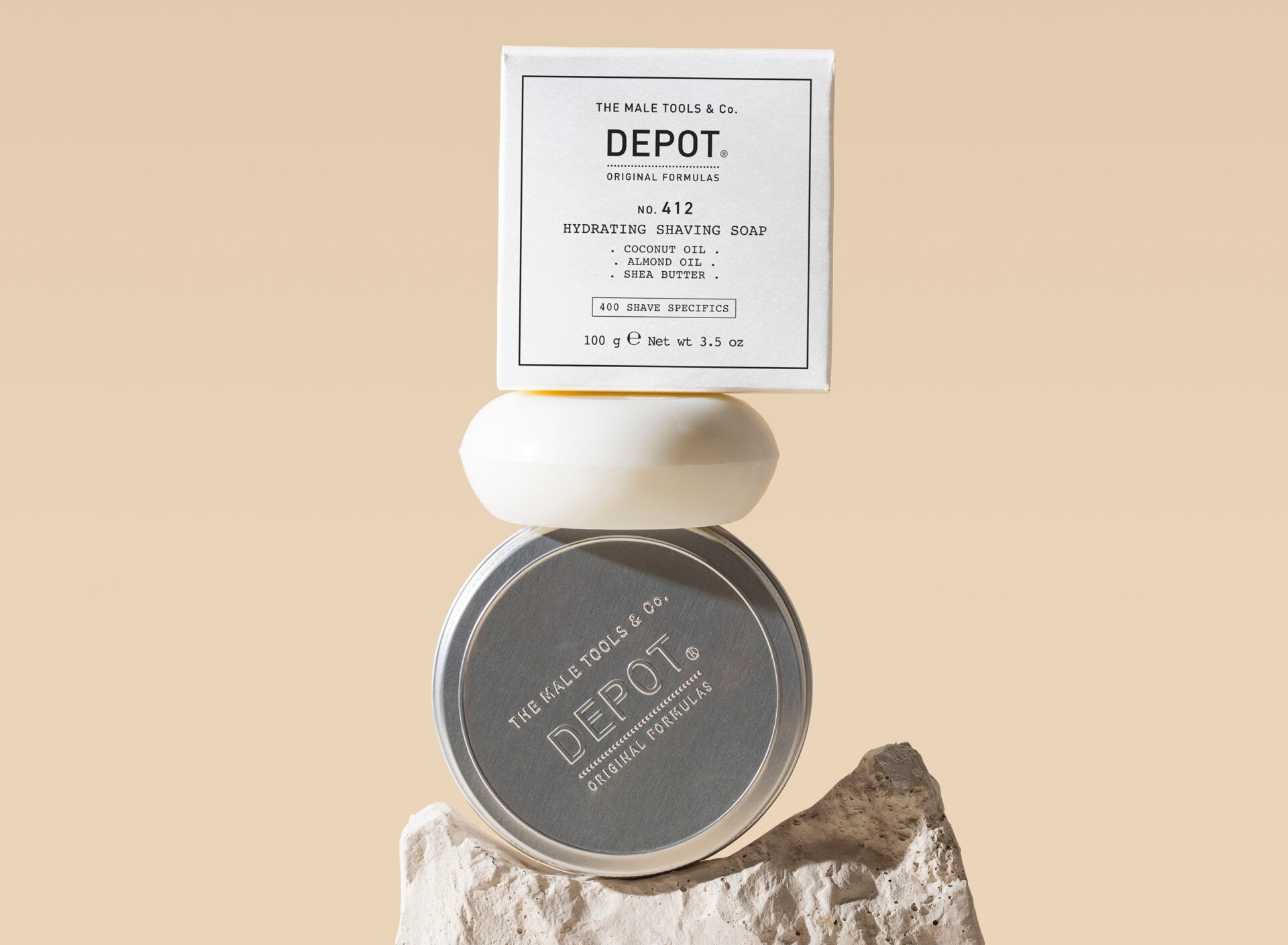 Everything that's new at DEPOT®
𝙽𝙾. 𝟺𝟷𝟸 𝙷𝚈𝙳𝚁𝙰𝚃𝙸𝙽𝙶 𝚂𝙷𝙰𝚅𝙸𝙽𝙶 𝚂𝙾𝙰𝙿
𝗦𝗼𝗹𝗶𝗱 𝘀𝗵𝗮𝘃𝗶𝗻𝗴 𝘀𝗼𝗮𝗽 𝘀𝗽𝗲𝗰𝗶𝗳𝗶𝗰𝗮𝗹𝗹𝘆 𝗳𝗼𝗿 𝘁𝗿𝗮𝗱𝗶𝘁𝗶𝗼𝗻𝗮𝗹 𝗯𝗿𝘂𝘀𝗵 𝘀𝗵𝗮𝘃𝗶𝗻𝗴
The active ingredients keep skin soft and hydrated, for a close, gentle shave.
FOR BRUSH
Shaving by following the traditional ritual using a brush transforms this gesture into a real moment of self-care.
Our products' delicate and hydrating formulas protect the skin and soften facial hair, making shaving a breeze.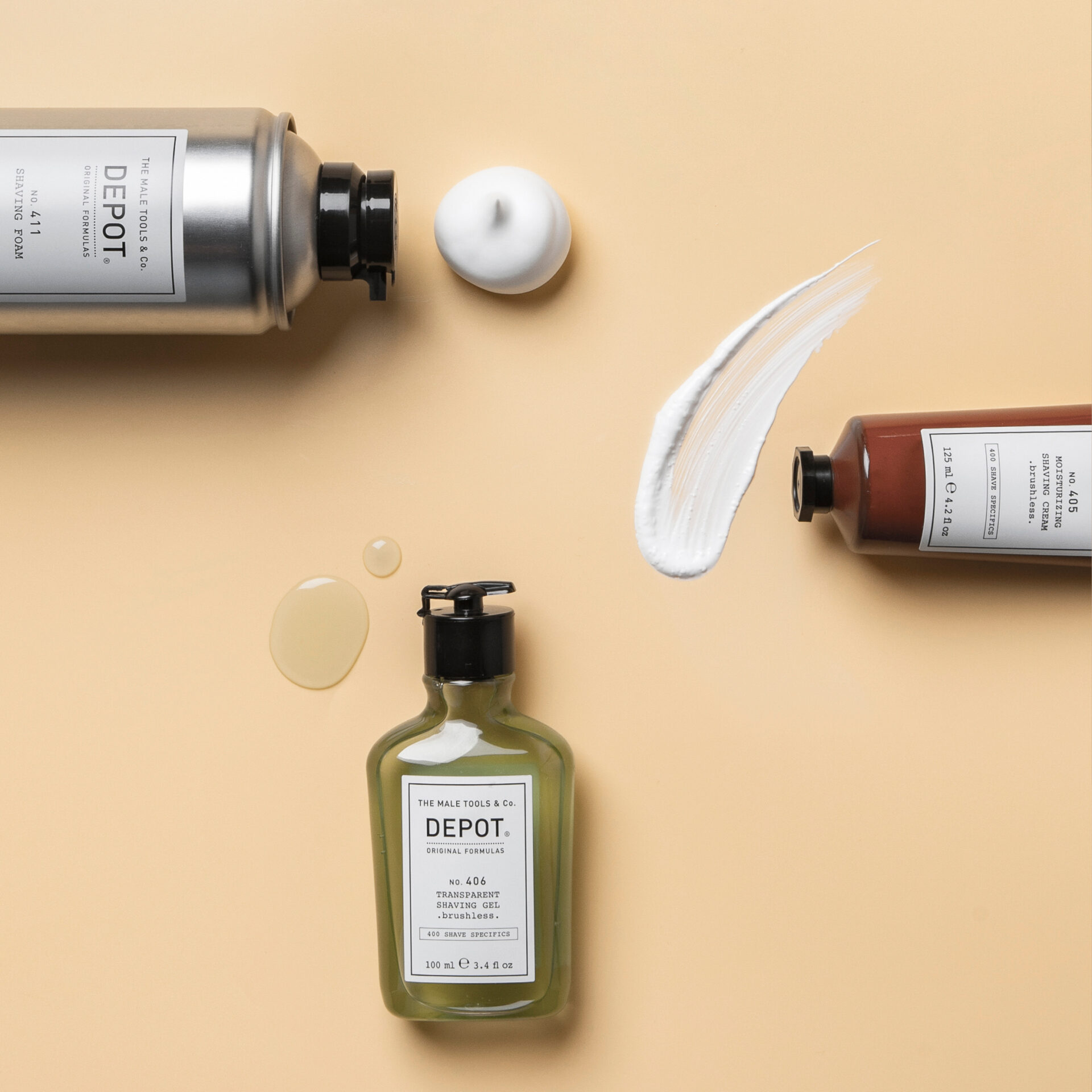 BRUSHLESS
For a quicker shave, choosing the right product is essential to guarantee perfect results without irritating the skin.
The variety of our available brushless shaving products facilitates your choice of product according to your needs, resulting in fresh and invigorated skin.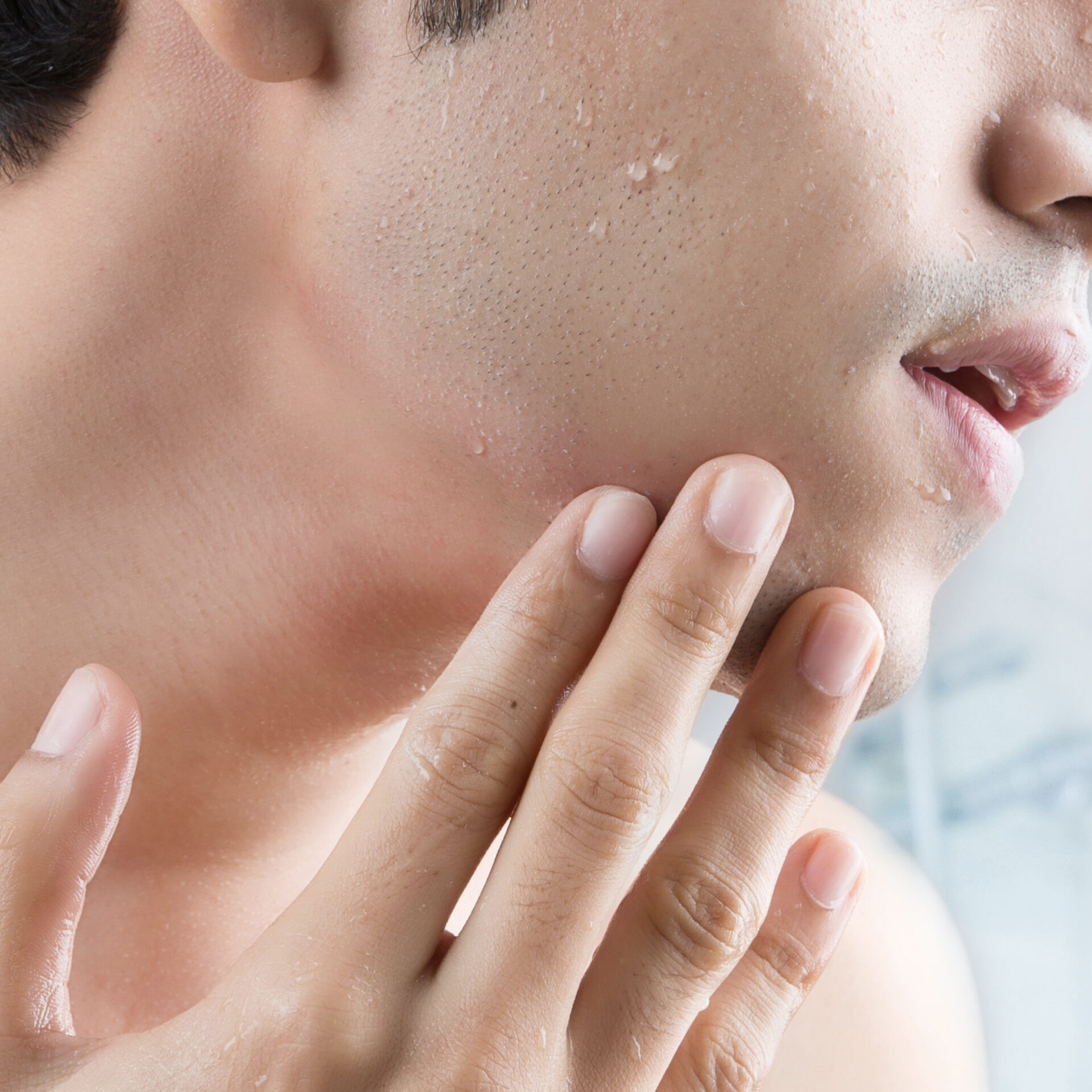 PRE&AFTER SHAVE
A perfect shave requires careful preparation of the skin for the type of treatment to be applied, as well as the use of specific products to avoid or counteract any irritation to the skin.
For this reason, we provide a complete range of products to:
▪ Prepare and protect skin before shaving;
▪ Soothe redness and hydrate the skin after shaving;
▪ Deal with small shaving nicks and cuts.